VW's Crazy XL Sport Concept Packs A Ducatti Bike Engine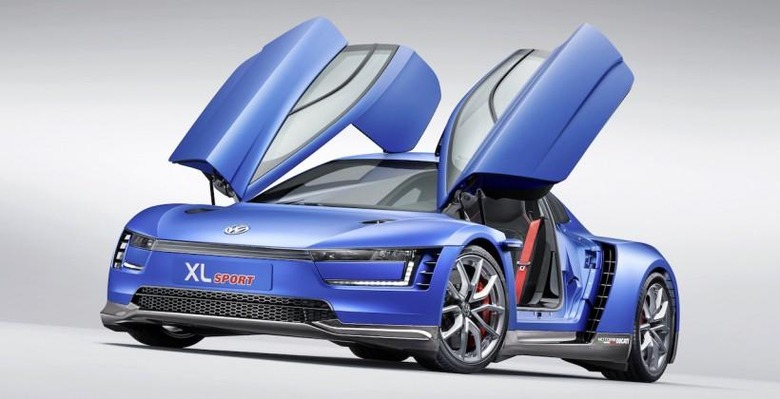 Somebody clearly forgot to give Volkswagen its medication, because the company's latest XL Sport concept car is quite the oddity. At 197 HP it's certainly not the most powerful model in the company's line-up – you get get a Golf with more grunt – but then again those cars don't use the 1199 cc two-cylinder engine from the Ducati 1199 Superleggera superbike.
In fact, it means the XL Sport has the world's most powerful two-cylinder engine, revving to a crazy 11,000 rpm and hitting a top speed of 168 mph. 0-62 mph comes in 5.7 seconds.
Helping that dash is the super-slippery design, with a 0.258 coefficient of drag. Special vanes on the front help guide the air around the car while still ensuring maximum cooling, along with a covered underbody, air ducts in the hood and hatch, and even an extendable rear spoiler that's powered with the mechanism from the Lamborghini Aventador.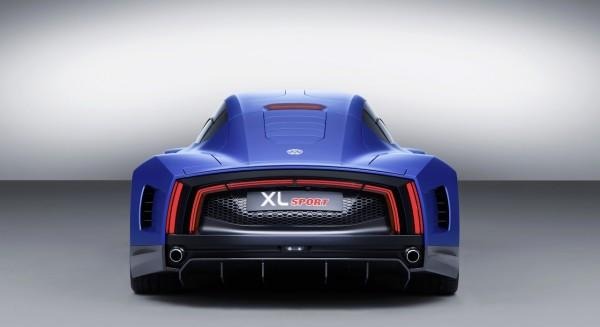 The 1199cc engine is paired with a seven-speed DSG dual-clutch auto transmission and a CRFP body, closely related in design to the somewhat more humble XL1 diesel coupe. Gullwing doors ensure the right degree of drama, hinging up and forward slightly, and there are LED lights front and back along with lightweight alloy wheels.
Inside, there's a new digital instrument cluster while a carbon fiber cowl runs across the instruments. Aluminum-alloy shifters hide behind the red-stitched wheel, and there's more aluminum gracing the vents, controls, and shifter.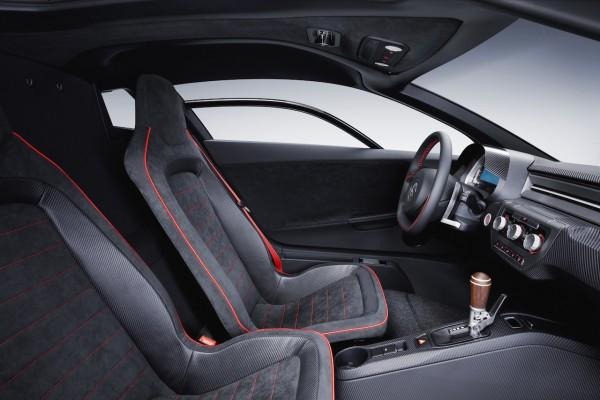 Right now, of course, this is all just a concept, with Volkswagen having no current intention to put the XL Sport into production. As with the XL1 before it, however, the same concepts – improving performance and efficiency with lightweighting rather than bigger engines – are likely to shape VW's future production models.