VW trained AIs to design better 3D printed car parts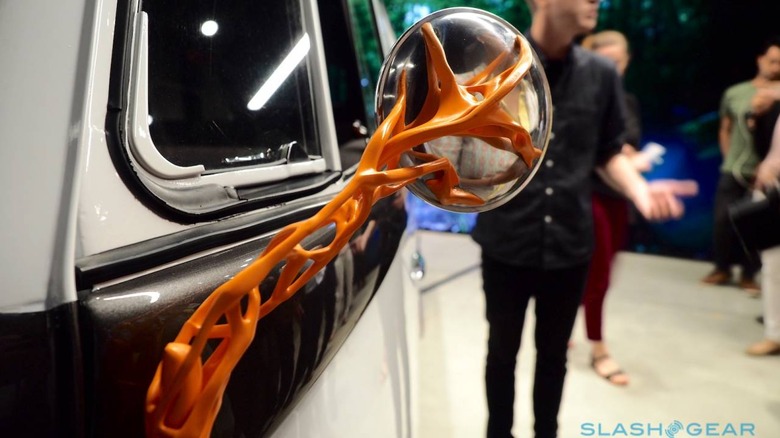 Car design may still be led by the heart, not the head, but VW is experimenting with artificial intelligence that could dramatically change how components are made, even growing them using cutting-edge 3D printing. The technology could help significantly lower weight, as well as give automakers greater flexibility in designing unusual parts for future models.
It's the handiwork of the team at VW Group's freshly-renamed Innovation and Engineering Center California (IECC), which yesterday showed off a modern electric reinterpretation of a retrofitted 1962 Microbus. One of the key elements of the VW Type 20 concept is its striking orange wheels, side mirror supports, steering wheel, and other components. Rather than being human-designed, the were created by an AI in a process known as Generative Design.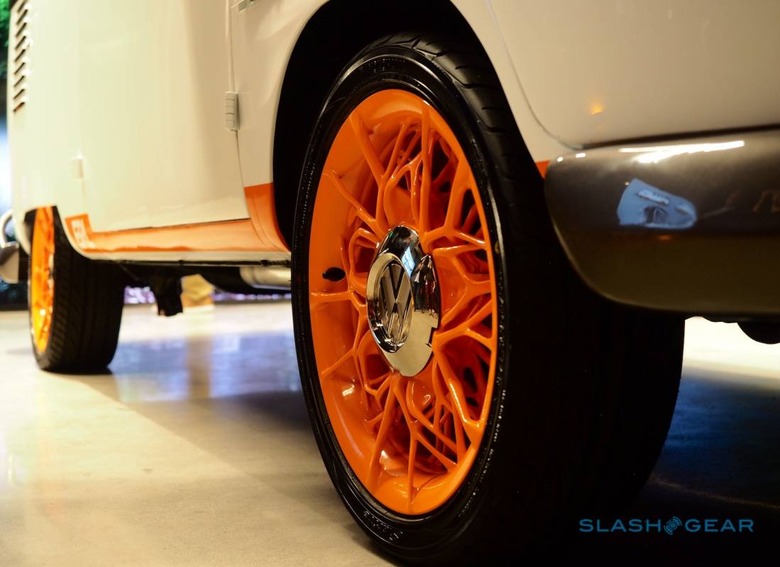 The benefit of the artificial intelligence is that it can quickly learn the engineers' priorities – structural strength, for example, along with ease of production and lightweight design – and iterate to meet those standards. It's not just a matter of taking existing parts and carving away spare metal to make cavities and depressions. The core structure of the part, taking into account the forces that will impact on it, is rebuilt from the ground up.
The result is often at odds, visually, with what we expect from modern engineering. Gone are crisp lines and blocky structures, with the AI "grown" alternatives looking more like intermingling vines or tree roots. Despite looking relatively fragile, parts like the side mirror structures shown in traditional and AI-designed form below boast the same structural performance, but the latter uses far less materials.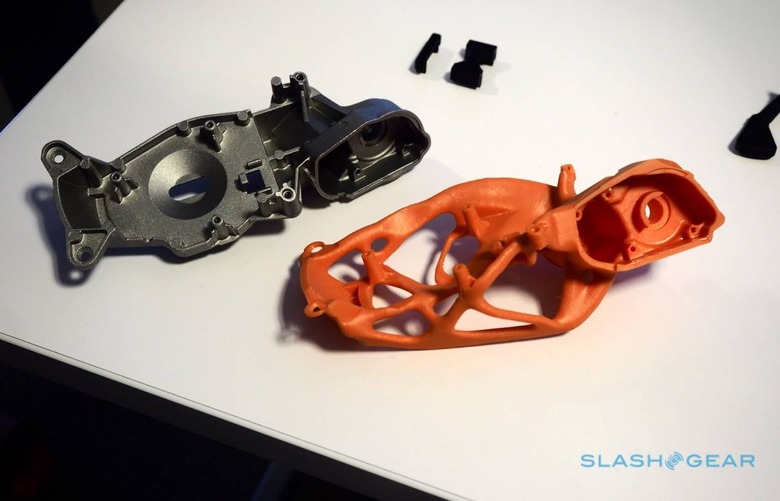 AI design isn't the only way VW Group is using the technology, however. Even just picking out potential candidates for replacement with 3D printing or alternative forms is a tough job: after all, modern vehicles are made up of thousands of components. Identifying which could be most effective if replaced would be unfeasible for a human – so, VW has been training artificial intelligences to flag possibilities instead.
At the same time, the IECC team is looking at new ways to produce those components as well. In the Type 20 concept, the Generative Design parts were then made from traditional materials like metal. However VW Group is also looking at so-called additive manufacturing, where production-ready 3D printed items could replace injection-molded or milled pieces.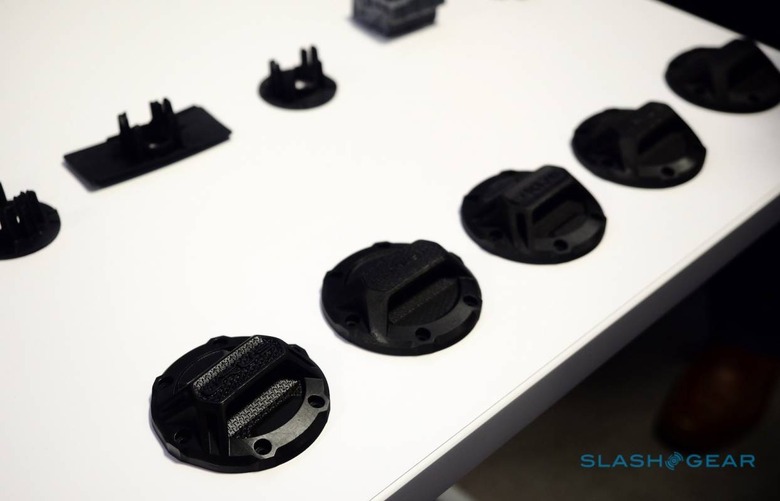 This isn't only theory, either. Lamborghini has already confirmed several 3D printed plastic parts it will be using in its models, using technology from California startup Carbon. Rather than laying down 3D prints layer by layer, Carbon's system uses light to solidify Epoxy 82. The supercar-maker will use it for series production parts like fuel caps – shown above – along with air ducts and more.
The end goal, the IECC team says, is to connect the cycle completely: using recycled plastics from old components to manufacture new ones. That way, as well as potentially saving fuel and improving performance from lightweighting, even when a car is end-of-life its parts won't go to waste.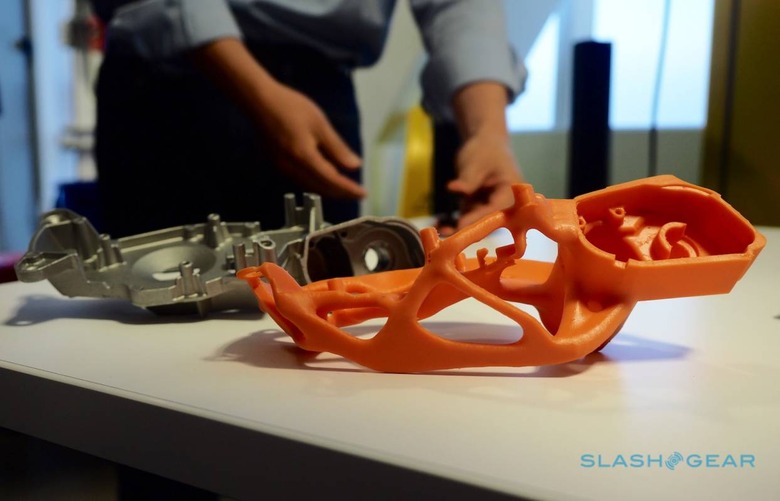 We're a long way from a vehicle completely designed by an AI, or indeed a car that you could fully 3D print. What's notable, however, is that in its exploration of Generative Design and 3D printing, the IECC has managed to demonstrate that the processes are not only more flexible than traditional methods, along with being equal to them in strength and resilience, but can actually be more cost-effective as well. For now it's Lamborghini buyers that are benefiting, but as VW's various brands look to differentiate atop the group's shared platforms, it seems likely that custom components like these will shift further into the mainstream.