VW ID.4 electric crossover revealed - and it's coming to the US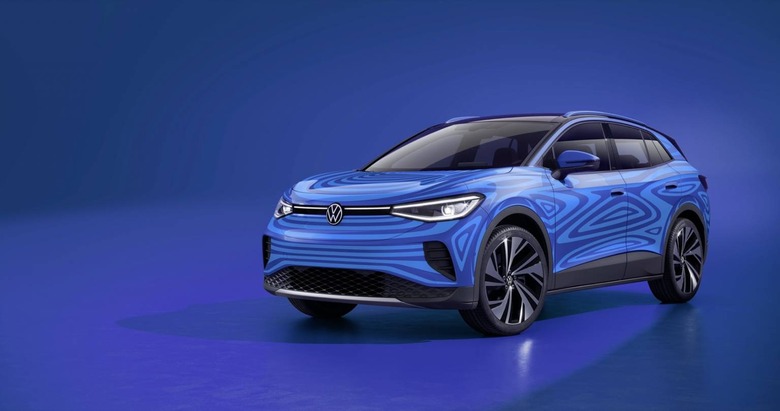 Volkswagen has revealed the second production model in its new all-electric ID family, with the VW ID.4 not only packaging the automaker's electric drivetrain into a crossover, but one destined for the US too. Next in line from the ID.3, the new ID.4 is based on the ID. CROZZ concept, and indeed the design hasn't strayed far from that chunky EV.
VW had planned to reveal the ID.4 at the Geneva Motor Show, but of course coronavirus got in the way. With COVID-19 fears in Switzerland seeing the show – among others – canceled, VW instead soft-launched the ID.4 today.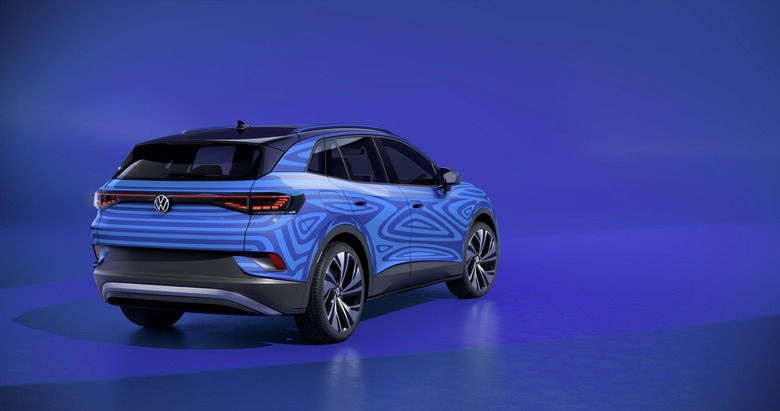 While it's bigger than the ID.3, VW is talking up the ID.4's aerodynamic slipperiness. That's particularly important on an EV, with designers aiming to make their cars as sleek as possible to reduce the drag coefficient.
At launch, Volkswagen will only have a rear-wheel drive version of the ID.4 on offer. An all-wheel drive ID.4 will follow on at an unspecified later date. The MEB platform that underpins the crossover supports any combination of front, rear, or all-round electric drive, along with a variety of battery packs to suit different weight, size, and range requirements.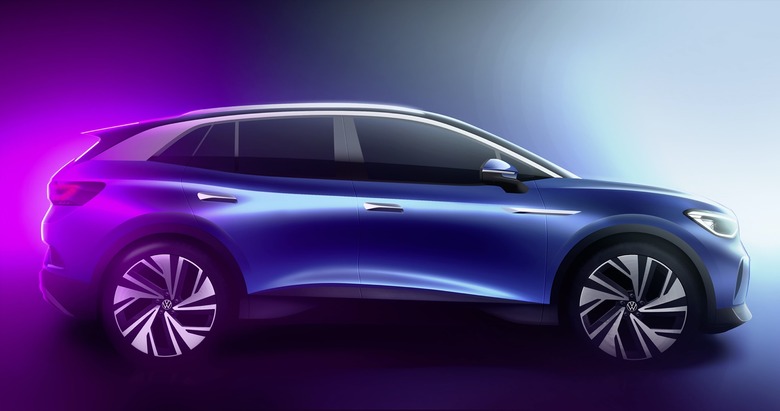 In this particular case, VW opted for a battery which it says can power the ID.4 for up to 500 kilometers, or 310 miles, on a single charge. That's based on the WLTP European test cycle, mind; we'd expect US EPA estimates for range to be lower than that. Range is being described as "depending on the drive package" which suggests VW could have different variants on the ID.4 that may come in lower than that, whether for reasons of performance or price.
Inside, there'll be a fully digital cockpit. VW says that's primarily controlled using touch surfaces and by voice.
For those would-be VW EV drivers in the US, the ID.4 is particularly notable. While the ID.3 launched in Europe late in 2019, Volkswagen of America opted not to go for the roughly Golf-sized electric hatchback. The argument there was that, with the US market so wedded to crossovers and SUVs, it was best to launch with something better suited to those tastes.
VW will also sell the ID.4 in Europe and China. Availability begins later in 2020, with pricing to be confirmed closer to launch.