VW Golf R 400 packs 395HP and is headed to showrooms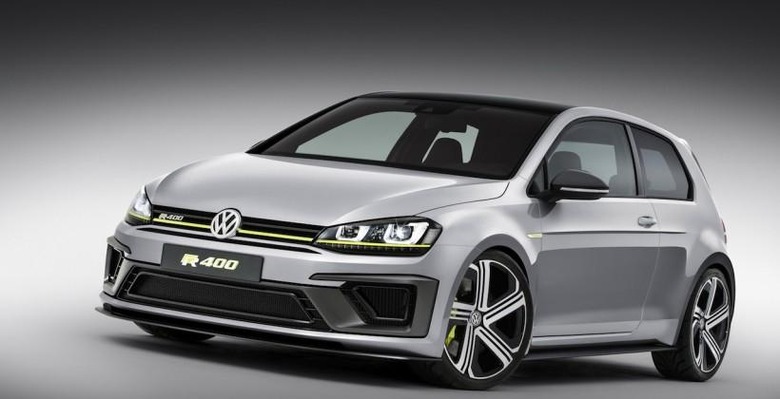 Volkswagen's Golf is no spring chicken – it just hit its fortieth birthday, in fact – but the new Golf R 400 Concept looks to reboot the modern classic in all the right ways with a meaty 395 HP engine. Shown off at the Shanghai Auto Show this week, the new hot hatch squeezes 400 PS (or 395 HP) out of the 2.0-liter turbocharged engine from the Golf R, a car which would normally muster 300 PS.
That power is fed through a six-speed DSG gearbox, and drives all four of the wheels.
VW claims the Golf R 400 is good for a 0-62 mph dash in just 3.9 seconds. Meanwhile, it'll keep going until it hits 174 mph, at which point the electronic limiter kicks in and stops the fun.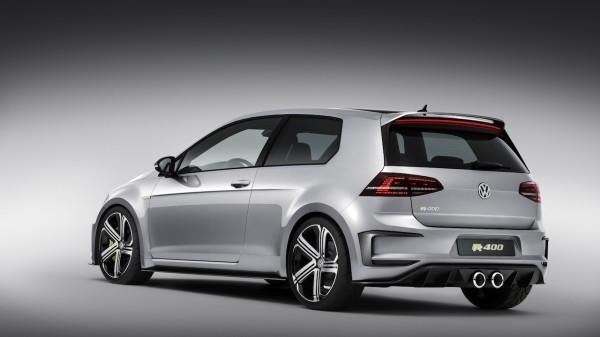 The extra potency is down to the tweaked turbocharger, which boosts the maximum charge pressure supported. That also required a reinforced crankcase to survive all that power; you end up with 332 lb-ft of torque, which is mighty impressive from a three-door hatch.
Outside, there's a 20mm wider body than the Golf R it's based on, with the flared arches giving the 19-inch, 235/35 R19 alloys room. A carbon-fiber splitter is at the front, and twin 110m tailpipes at the back.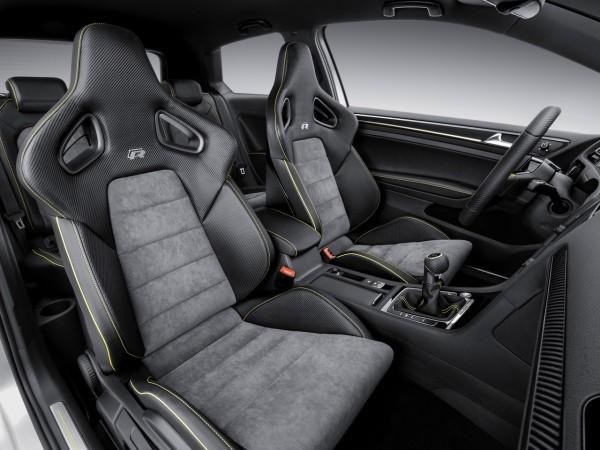 On the inside, VW has fitted sports seats with integrated headrests, and everything is wrapped up in Alcantara and leather. The Lemon Yellow stitching is an acquired taste, perhaps, but does at least match the brake calipers and piping on the grille.
Usually this would all be a fun exercise in concept frippery, but Volkswagen reportedly confirmed to Car & Driver that it has plans to actually put the Golf R 400 into production. No word on how much it might cost, nor indeed if it will ever make it to US shores.
SOURCE Car & Driver