VW Atlas pickup could make surprise debut in NYC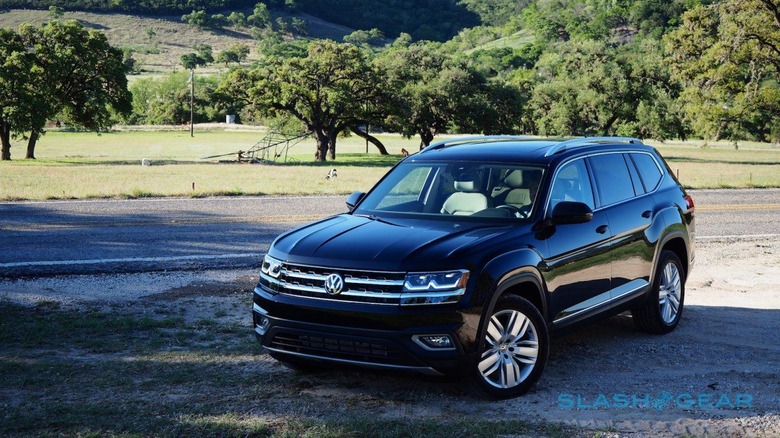 Volkswagen may have been focusing on big SUVs and umpteen EV iterations recently, the automaker is tipped to have a pickup secret in the wings for New York this week. VW's big reveal at the New York International Auto Show 2018 was expected to be the five-seat Atlas, a smaller version of its US-centric SUV. However, there might be a bigger surprise.
The Atlas was VW's attempt to take on domestic automakers in the hotly-contested SUV segment, an area it had struggled with. The Tiguan was too small; the Touareg far too expensive. Instead, the seven-seat Atlas arrived to offer a more price-competitive variation tailored to suit American tastes.
Now, it's said to be spawning another variant that's also well in keeping with what American drivers love. According to Automotive News, VW is readying an Atlas-based pickup truck. The vehicle will be shown as a concept at the New York show on Wednesday, it's suggested.
It won't be the only Atlas derivative concept at the event. Indeed, the pickup is said to be accompanied by a coupe-style version of the SUV. That would tap into a growing market for more sporting trucks that don't sacrifice off-road abilities or cabin space despite more rakish looks.
The green light is yet to be given to the Atlas pickup, mind, and whether or not that happens is said to be heavily dependent on the reaction this coming week. Assuming that's positive, it could well go into production relatively soon, the source suggests. That would happen at the automaker's assembly plant in Tennessee, it's suggested.
Like the Atlas, it'll use VW's MQB platform. That's already found under a surprisingly wide range of cars, from small models to large, across the Volkswagen Group. It'll count on factors like its American-based construction to distinguish it in a market that's heavily biased toward homegrown vehicles, something important to VW as it attempts to banish memories of "Dieselgate" betrayal.
While an unexpected move for VW, the idea isn't entirely without merit. Honda's Ridgeline pickup, now in its second generation, has demonstrated that there's a market for vehicles with the flexibility of an open bed but the driving dynamics of a car, for example. What remains to be seen is whether VW could get the price, functionality, and spec balance right to make a new Atlas pickup appealing in a segment dominated by trucks from Chevrolet, Ford, and others.