Vuzix Blade 3000 smart glasses hands-on: Spectacles' less-dorky cousin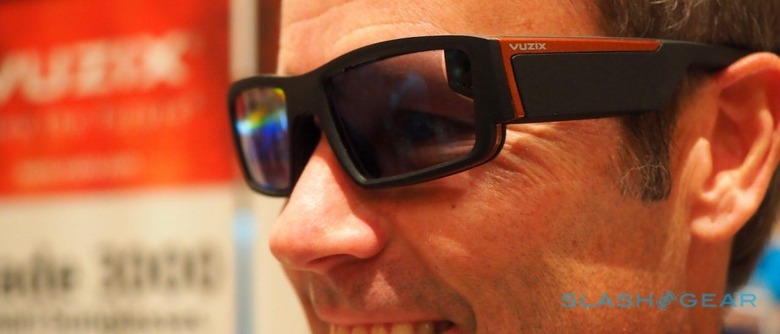 Snapchat's Spectacles may have given wearable cameras the consumer-acceptance Google Glass never had, but a far more capable set of specs could steal their thunder. Vuzix – which has been pushing head-mounted displays for several years now, though primarily to enterprise users and developers – brought its latest glasses to CES this week, the Blade 3000. While at first glance they might look like regular glasses, they're actually outfitted with a transparent display.
The right lens of the glasses has a tiny projector assembly built into the arm. It's based on the same technology that we've seen Vuzix use before, but significantly condensed so as to fit entirely inside the arm of the glasses. When you're wearing them, all those around you can really see is a sliver of light to the side of the lens.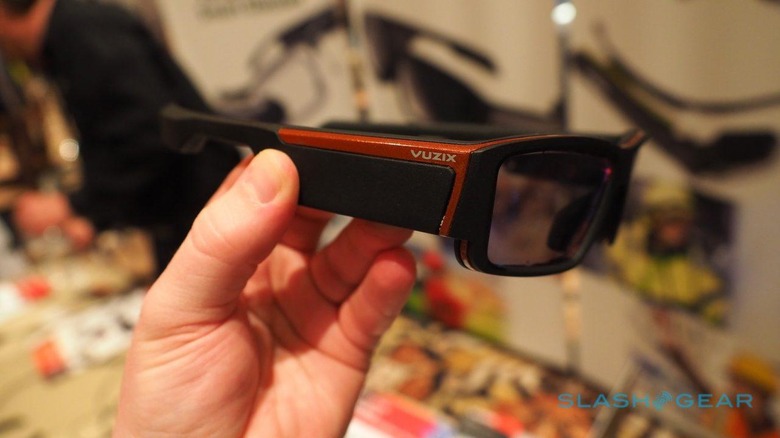 However, the wearer's perspective is much more interesting. Vuzix's transparent display basically floats its graphics over the top of whatever you're looking at; in the company's demo, I saw navigation instructions that could help you find your way around a strange location without looking like an instant tourist glued to their phone, as well as a speedometer for cyclists. It's surprisingly non-distracting, too.
Control is via a touchpad integrated into the right arm of the glasses, which recognizes swipes and taps, and gives haptic feedback as you navigate. In the corner of the left lens, meanwhile, there'll be a camera. That wasn't working in the prototype I tried, but Vuzix tells me it'll shoot 8-megapixel stills and 1080p Full HD video.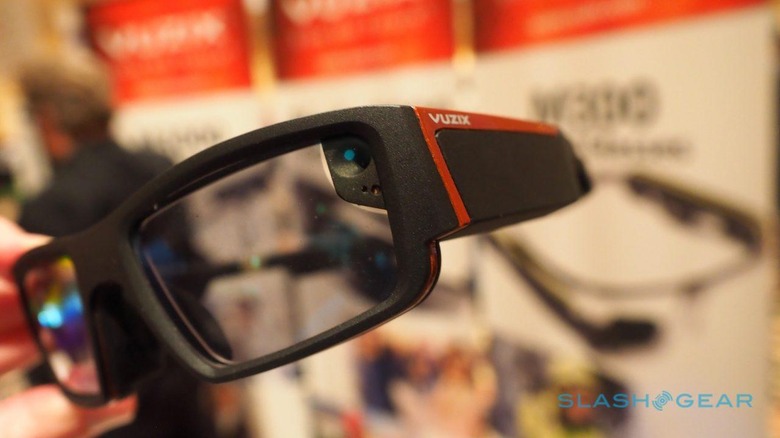 Vuzix intends the Blade 3000 sunglasses to work in both tethered and standalone modes. So, there's an onboard quadcore ARM processor running, at this point, Android 5.0 with a simplistic carousel-style app launcher, together with WiFi and Bluetooth. However, it'll also pair wirelessly with your phone, so any notifications, messages, mapping details, and other content can be beamed over and viewed without having to whip your handset out of your pocket.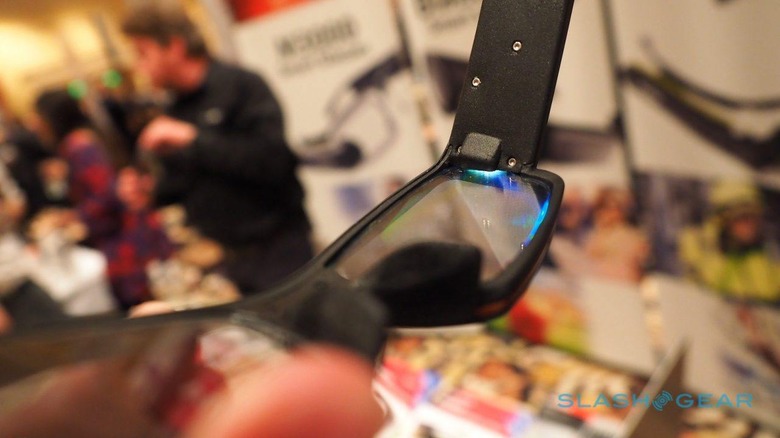 I've tried on plenty of augmented reality headsets and smart glasses, but the Blade 3000's were notable for just how light and relatively bulk-free they are. If you've ever worn a pair of Oakley sunglasses or similar, you'll probably not find the Vuzix glasses especially oversized. As for the AR interface, its usefulness will of course depend on what apps are released, though with phone compatibility and plain Android running locally, it shouldn't be too tricky to get your favorite software running.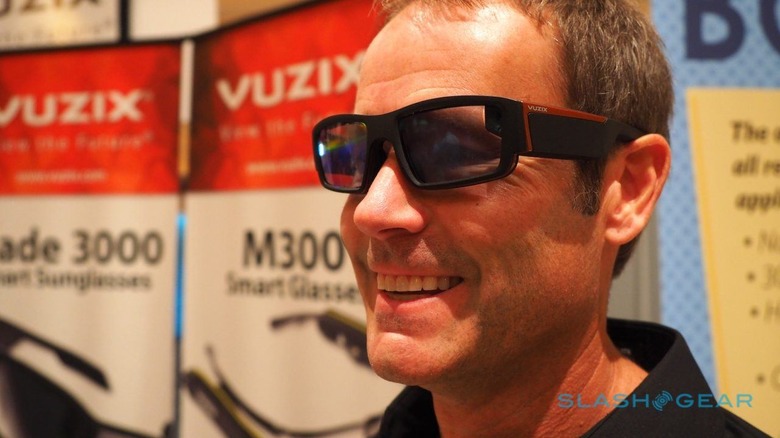 NOW READ: Hands-on with ODG's Snapdragon 835 AR glasses
Augmented reality is finally taking off, of course, and so the number of apps that use the technology looks only likely to increase. Vuzix has fitted a head-movement tracker to the Blade 3000 so that apps will know where you're looking, and there are integrated noise-cancelling microphones too. Down the line, the company tells me, there are plans for a binocular version – which would have transparent displays in both eyes – and indeed I tried a demo setup with two such lenses and hand-tracking, that allowed me to pick up and scatter a small army of tiny virtual robots.
That's a little way off, though, at least in such a sleek form-factor. It'll also be fairly expensive, if the Blade 3000 smart sunglasses are anything to go by. Vuzix hasn't confirmed its final pricing for when the wearables go on sale later in 2017, but expects them to be under $1,000.