VTech 'borrows' RAZR's keypad for DECT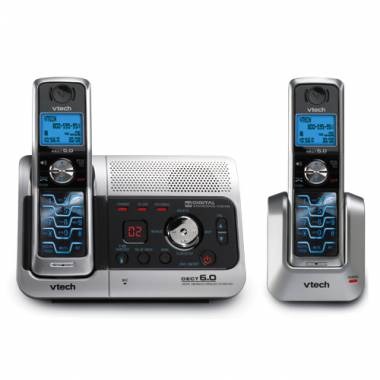 They say imitation is the best form of flattery, but I'm wondering whether this new VTech cordless DECT phone steps a little too much across the imitation line and falls flat into copying – that keypad is very similar to the Motorola RAZR!
Other than the etched keypad (which they've not bothered to match to the base station – either in style or illumination colour) it's pretty much par for the course.  With a few exceptions, cordless PSTN phones remain the boring cousin of today's phones: a 15-minute answering machine, phonebook for a mere 50 numbers and speakerphone are all features outclassed by even the most bargain-basement of cellphones.
At least being able to switch between English and Spanish menus means you can possibly learn a few useful phrases.
It's available now for $89.95
Product Page [VTech]