VSCO buys Rylo, the company behind a tiny 360-degree camera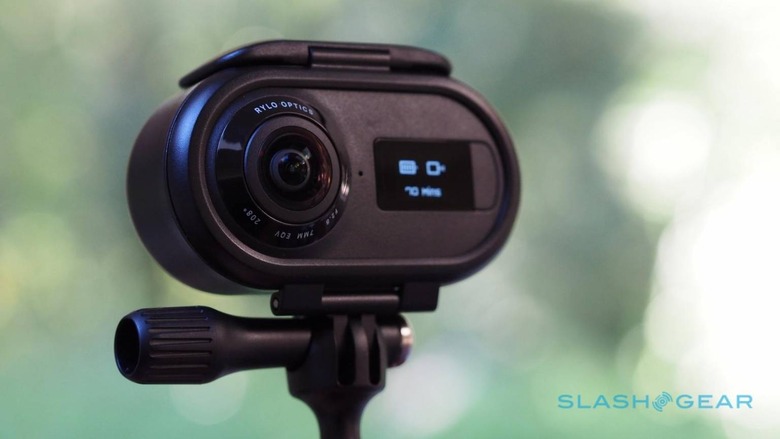 VSCO, arguably the most notable Instagram competitor, has bought the company behind a tiny 360-degree camera called Rylo. VSCO apparently isn't interested in the 360 camera part of the equation, instead setting its sights on Rylo's work with mobile video editing technologies. Under VSCO, Rylo will ditch its camera efforts and focus solely on developing these mobile video tools.READ: Rylo Review: This 360-degree camera has a film crew inside
According to VSCO, which announced the acquisition this week, mobile video editing tools are increasingly popular among consumers. The company has noticed a huge increase in the number of people using the video tools it offers, plus the company says its GIF-creating feature remains among its most popular wares.
The increased demand makes sense. Though images have largely dominated the types of content shared by consumers, modern smartphones offer considerable video capabilities. Many of the latest flagship smartphones pack hardware that can handle fairly extensive video editing, paving the way for a market of increasingly sophisticated video editing apps.
In its present form, the VSCO app offers video editing capabilities to users who subscribe to the company's membership plan, which costs $19.99 for a full year. The support enables users on Android and iOS to import videos from their device's Camera Roll, then edit it using available toolkits or presets.
According to VSCO, it will release the first fruits of its Rylo acquisition next year, though it didn't provide any details on what kind of editing capabilities users should expect. The company likewise didn't specify whether it plans to limit these future video editing capabilities to its subscribers, but that seems like a safe bet.
Rylo camera owners will be able to continue using their camera and its related mobile app, which will be available to download until January 2021.