VR for tiny children (by Samsung)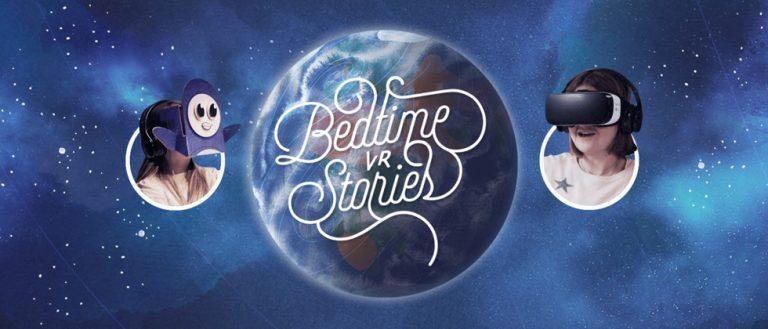 There's an app called Samsung Bedtime VR Stories that'll connect you with your small child in a remote location – and it's amazing. This app has you wearing your Samsung Gear VR and your child wearing either another Gear VR or any smartphone with a Google Cardboard headset. Both of you join in on a single story at the same time in virtual reality. You'll be able to see them (sort of) and they'll be able to see you (so to speak).
You'll be reading a story to your child in virtual reality – you'll be able to hear them, and they'll be able to hear you. Like magic. Or like what you might know now as a Skype video call – but in a different sort of way.
Above you'll see a video from Samsung that explains both ends of the app in very, very simple terms. Fast forward a bit to see the app in action – the first bit is mostly about the setup.
If you'd like a glimpse of the story in 360-vision with YouTube, open the following YouTube video in your YouTube app on a mobile device YouTube Link Go! or just view it here on your desktop machine in your Chrome web browser:
They'll have several different Google Cardboard mask/headsets available at some point, too. So weird. So amazing. So immersive for all the children!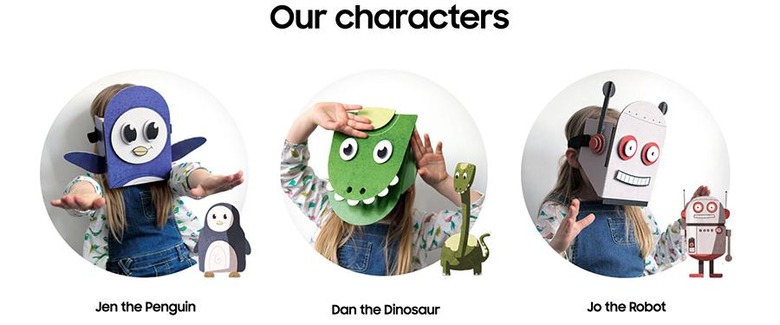 Unfortunate for those of you that want to try the full Samsung Gear VR virtual presence experience as described in the first video above, you'll have to wait. It's not quite ready yet. Samsung has a sign-up page ready now – head down to the bottom to enter your email and make it happen.