Volvo's Excellence Child Seat Concept faces backwards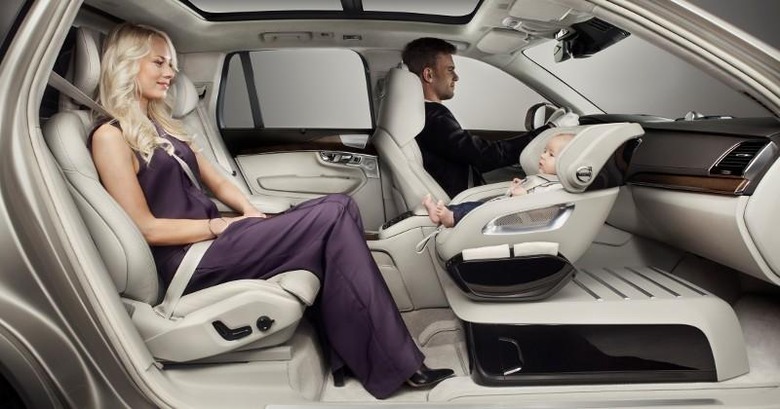 Kids and cars don't always mix well, whether it's because of toddlers' short attention spans or because of safety and comfort concerns for babies. But when you advertise a car that's designed for the ultimate luxury and comfort of its affluent owners, it better damn well make sure that it extends to owners who have babies to mind as well. Volvo is doing just that with its new Excellence Child Seat Concept for the XC90 Lounge Console Concept, but its particular implementation is definitely something of a head turner.
Yes, Volvo's luxury child seat faces the rear. There are two reasons for this. The first is that, well, it's the most spacious area inside the cabin. The XC90 Excellence and Lounge Console Concept removes the front passenger side seat to make room for a high-tech luxury console for the rear passenger. Where better to place a child seat without cramping up space or style than there.
The second also justifies (or maybe used to justify) that placement and positioning. Based on Volvo's science, children up to 3 or 4 years should be riding rearward facing as much as possible for safety reasons. This is due to the weaker muscular strength of their necks, which are likely stressed by the forward motion of the car, as well as their disproportionate head size in relation of the body.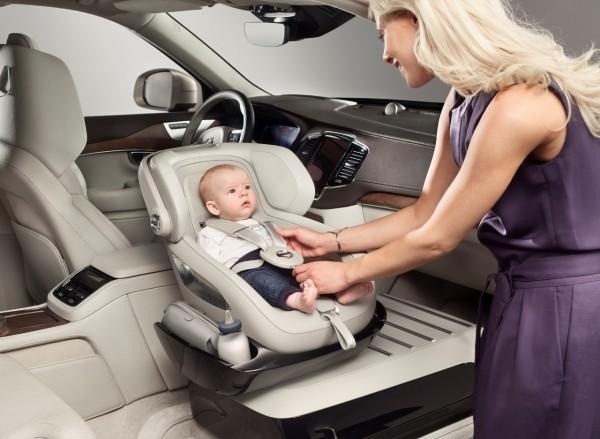 Regardless of your belief in these reasons, the child seat still affords luxury and comfort to both child and parent. The position allows driver or passenger to keep eye contact with the baby. While securing the child firmly in place, the seat is also easily adjusted for reach and comfort. A storage space beneath the seat to keep essential baby items, like diapers and blankets, while space beside the seat can hold smaller items like toys.
SOURCE: Volvo