Volvo XC40 bucks SUV trend with 3-cylinder gas engine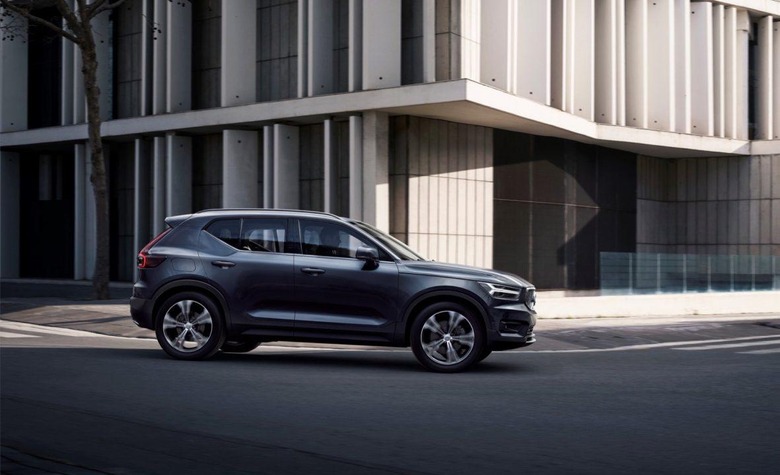 Volvo may have an all-electric car coming next year, but what's arguably an even more most interesting engine is already arriving in the XC40 luxury crossover. For the first time in the automaker's history, it's adding a three-cylinder gas engine to the line-up, confounding expectations of what you might expect to find under the hood of an SUV.
Indeed, while the "bigger is better" ethos might seem to epitomize crossovers and SUVs, Volvo's strategy goes in a completely different direction. The new three-cylinder Drive-E engine – likely, if Volvo's current nomenclature holds, to be referred to as the Volvo T3 – is a mere 1.5-liters in size. Using direct injection, it's being built on the same principles that the automaker used for its four-cylinder gas engines.
Indeed, it'll use the same production lines as the current four-cylinder gas and diesel engines. For the XC40, it'll be paired with a manual six-speed transmission, at least initially. Come 2019, however, Volvo will also offer the same T3 engine with an eight-speed automatic.
Volvo's approach to powertrains got a big shakeup back in 2014. Then, the company announced it would retire its V6 engines in favor of four-cylinder versions. By using turbocharging or supercharging, or a combination of the two, it planned to fill in any shortfall in performance versus the older, less efficient engines. It dubbed the approach Drive-E and has used the same strategy in all of its subsequent vehicles, whether sedan, SUV, or station wagon.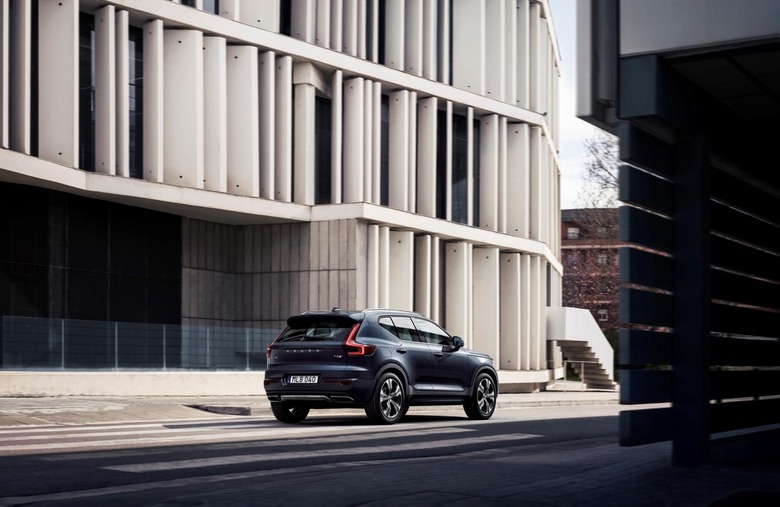 It also paved the way for more modular drivetrain designs, including electrification. Volvo currently offers hybrid versions of its cars that pair the same four-cylinder engine with batteries and electric motors. Indeed, this new three-cylinder engine "has been deliberately designed for integration into Twin Engine plug-in hybrid cars," Volvo says.
Exactly when that three-cylinder XC40 hybrid will arrive is unclear at this point. Volvo has confirmed that it's working on a hybrid XC40 likely to arrive in 2019, though hasn't stated which engine configuration it will use. Beyond that – though after Volvo's first all-electric car, a standalone model, reaches the market in 2019 – there'll be a pure-electric XC40 too.
Sadly for those in the US, there's no word on whether North America will ever get the three-cylinder T3 gas engine option in the XC40, and will have to make do with the new XC40 Inscription trim announced yesterday. Instead, it'll be launching in Europe this March; pricing is expected to kick off at around £28k ($39k). Volvo will confirm power and economy numbers closer to release, which will also be joined by a D3 150 HP three-cylinder diesel engine and a T4 190 HP four-cylinder gas engine.