Volt production frozen amid patchy EV sales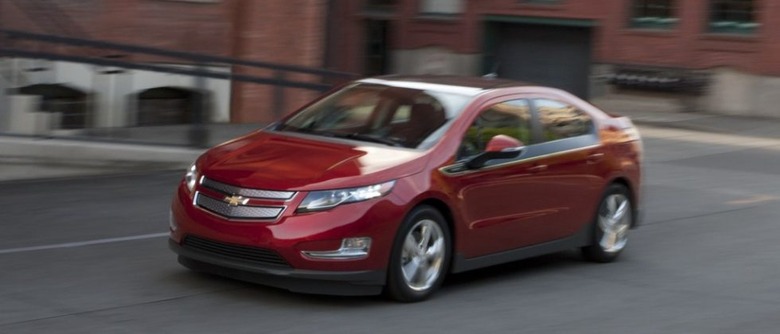 General Motors has frozen Chevrolet Volt production as demand fails to keep up with current supply, though the company insists the electric-powered car hasn't been derailed by recent safety concerns. The Hamtramck, Michigan factory responsible for constructing the Volt will be offline from March 19 to April 23, GM confirmed to the WSJ, with around 1,300 workers unemployed for that five week period. Despite aggressive marketing and government subsidies for earth-friendly vehicles, the Volt missed its 2011 sales goals.
Despite the shaky demand, GM CEO Mark Reuss is confident the Volt will succeed. "This technology is here to stay, we have all kinds of people who want to copy it and go after it. We are not re-evaluating anything," Reuss said. "The only question here is what the rate of sales will be."
Nonetheless, GM had expected to sell 10,000 Volts in 2011, but the official sales number was just over three quarters of that, at 7,671. The best month of sales was December 2011, during which 1,500 were sold. Last week, GM confirmed it had sold 1,023 Volts in February, an increase from just 676 in January 2012.
That's perhaps ironic, as it came at a time when the Volt was being federally investigated for potential fire defects, something the car wasn't cleared of until late January. By way of damage control, GM had offered to loan Volt drivers an alternative vehicle while the investigation was ongoing, or even to buy the EV back off them.
GM hopes a lower lease price – down to £350 per month, saving $49 – and a new promotional campaign will spur demand. However, the company's own economy improvements in traditional gas-powered models is also believed to have eaten into Volt sales.