Volkswagen was caught cheating as early as 2014 with this setup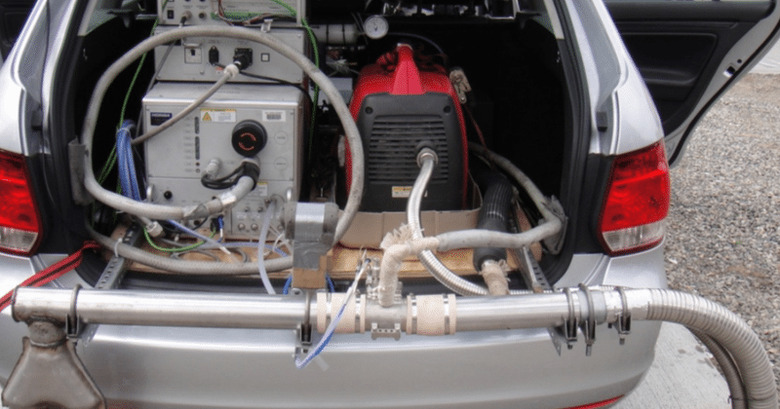 Just because Volkswagen CEO Martin Winterkorn resigned over the "Dieselgate" scandal or that the company has put aside $11 million to cover for whatever expenses it might have caused doesn't mean that the world will suddenly stop putting the car maker under a microscope. It turns out, it should have probably done so much earlier than this week. Apparently, West Virginia University researchers have been hot on the trail of the discrepancy between VW's marketing speak and actual performance as early as May last year.
The researchers were simply doing a research paper on "In-Use Emissions Testing of Light-Duty Diesel Vehicles in the United States" but have stumbled upon a can of worms that now cannot be closed. They wanted to test the actual emission levels of Volkswagen's so-called "clean diesel" engines and compare it against advertised EPA test results.
To do so, however, they had to be smart about the tests. Obviously they couldn't use the same testing equipment that the EPA uses, which would have just produced the same rigged results. Instead, they made a contraption that rode on the back of the cars and collected gas from the exhaust pipe directly. The testing rig had to have its own power though, instead of siphoning off the car, which would have affected performance output. Then they drove the cars along the West Coast on a variety of road conditions.
The researchers were apparently perplexed at the mismatch between their data and Volkswagen's test scores. They weren't aware back then of what was causing the discrepancy. Lucky for them, when they presented their paper last year, some EPA officials were there. They eventually made their own investigations and, as they say, the rest is history.