VW I.D. Neo price leak suggests Tesla could have a problem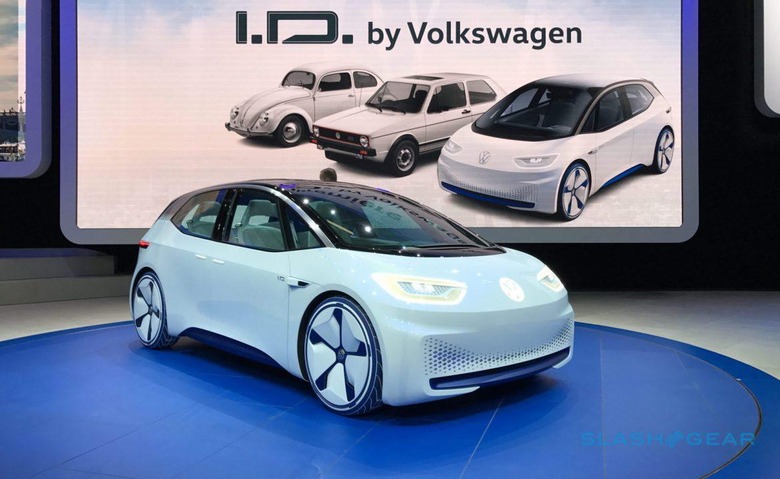 VW is targeting an aggressively low price for its new all-electric car, significantly undercutting Tesla in the process, and accelerating attention away from the so-called "dieselgate" scandal. The automaker has a lengthy roadmap of electric vehicles, all using its MEB platform, that will span different segments and offer a variety of ranges.
First of the cars to reach the market will be the I.D. hatchback. Expected to launch as the I.D. Neo, the compact is on track for a release in 2019. It'll be followed by larger versions, a crossover based on the I.D. Cruzz concept, and a striking electric Microbus, the I.D. Buzz. An I.D. Aero mid-sized sedan will join the Passat as an all-electric alternative, meanwhile.
The lingering question, however, has always been price. VW has been aggressive in promising to undercut Tesla, and the Model 3 specifically, though it has fallen short of announcing actual figures. Now, though, we have a better idea of what to expect.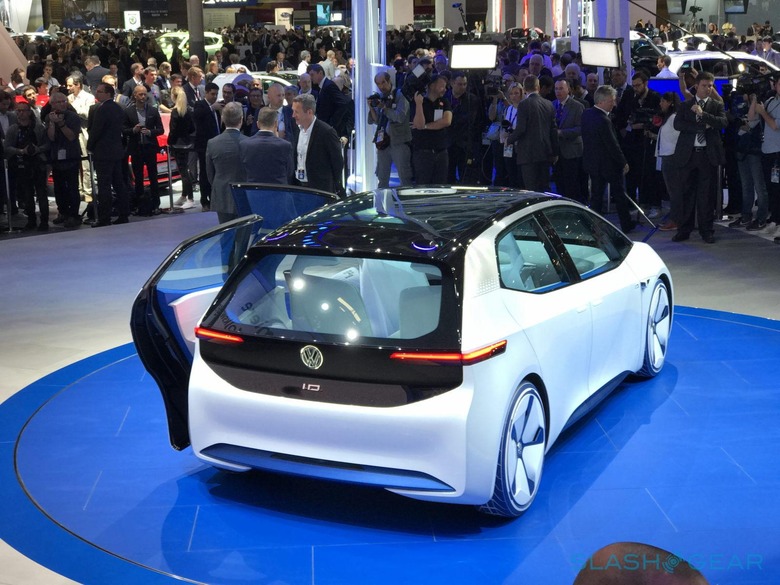 The VW I.D. Neo is targeting a sub-20,000 euro price tag, according to sources speaking to Reuters. That would work out to just short of $23,000 at current exchange rates.
According to the source, Volkswagen isn't being coy on its production ambitions. Seemingly counting on the fact that such an affordable EV would be mighty popular, it's apparently looking to peg production for the I.D. Neo at 200,000 vehicles. For the I.D. Aero sedan, meanwhile, it's said to be counting on 100,000 vehicles.
Those numbers – both pricing and production goals – are set to be a key topic of discussion at a supervisory board meeting that VW will hold on November 16. Final specifications for both cars have not been settled upon, though back in May Volkswagen execs were promising that most of the eye-catching exterior design of the original I.D. concept car would be carried over to the production model. "It looks like the show car," VW design chief Klaus Bischoff said at the time.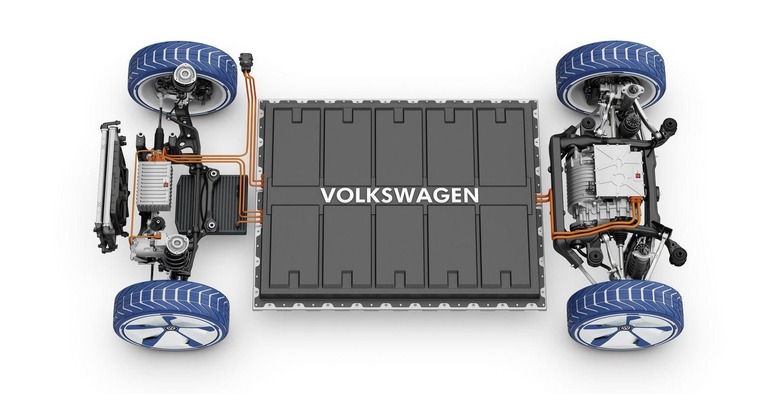 As for performance and range, that will likely vary. One of the strengths of the MEB platform, after all, is that it gives VW huge flexibility in deciding how to equip each EV. It can support electric motors on the front or rear axles, or both, as well as different sizes of battery pack.
For the I.D. Neo, therefore, around 168 horsepower from a single electric motor seems likely. VW original talked about as much as 370 miles of range, or even more, but that would seem highly improbable for a sub-$23k car. Still, even range topping 200 miles would be impressive for the price: in contrast, the existing e-Golf hatchback comes in at more than $30,000 and offers around 125 miles on a full charge.
If there's a downside, it's availability. While the I.D. Neo will be the first of Volkwsagen's new MEB-based electric cars to reach the market, that will be in Europe. For the US, the expectation is that it will launch the I.D. Crozz first, on the understanding that crossovers are more popular in North America. That's may not happen until early 2020.