Voice Recorder gets RAZR keys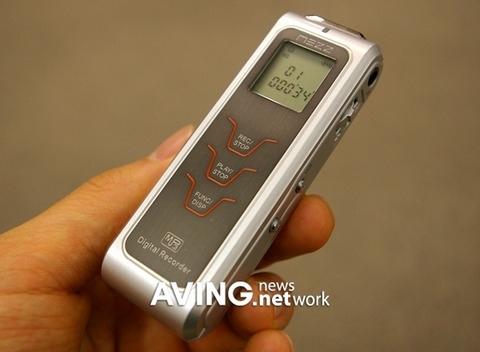 Damn you RAZR, with your fashionably acid-etched keypad and come hither stare – you're leading poor digital voice recorders down the path that leads to eventual public backlash and misery.  See, this naive model from Cenix, the NEZZ MVR-W700 (seriously, guys, great naming) is a perfectly regular recorder aside from the V3-esque keys running down its belly.
Features such as "Voice Operated Recording System" are just a fancy way of saying "sound triggered", while the usual mp3 playback and software-less recognition when plugged in via USB are to be expected.  However, as of posting AVING are showing a different spec-sheet (that seems to be for a model with a colour TFT display) than that for the MVR-W700, so it's unclear what sort of capacity can be expected.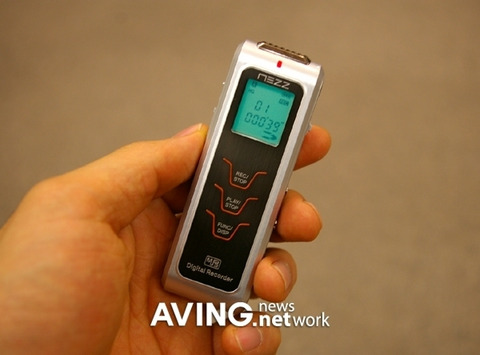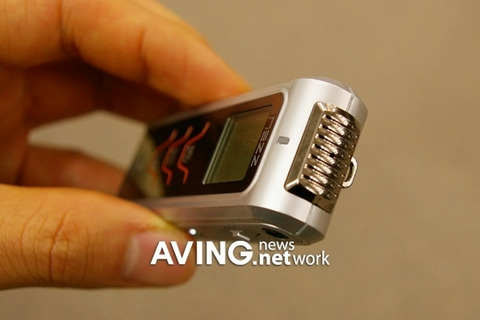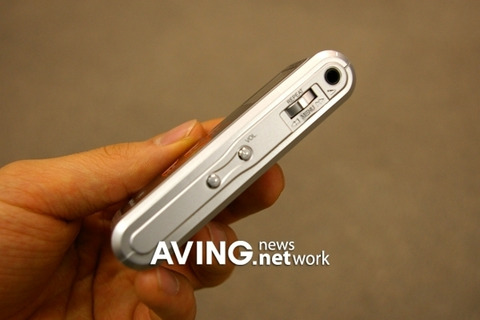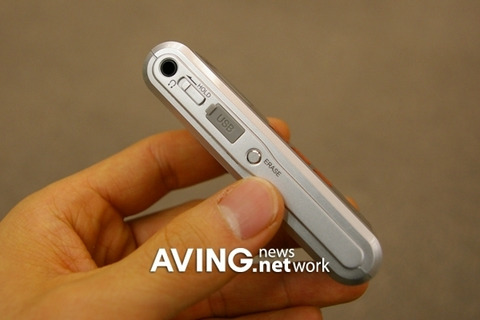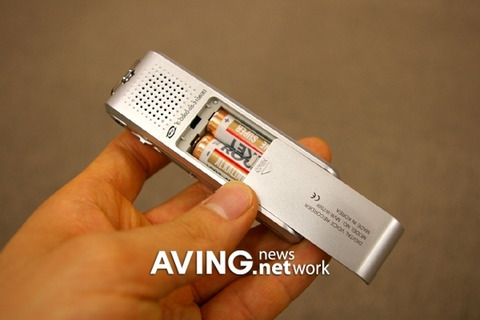 Cenix expects to launch a compact voice recorder with a keypad [AVING]