Vodafone Red Hot offers smartphone swap-out every 12 months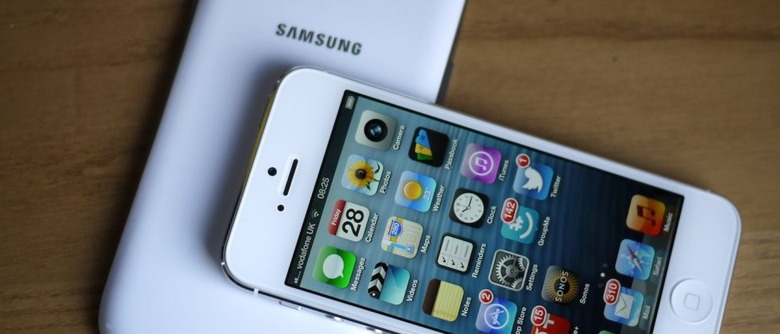 Upgrading to the latest smartphone every so often is appealing for the gadget-obsessed but expensive, and so Vodafone UK has kicked off a device leasing scheme that it hopes will scratch that update itch. Red Hot offers some of the coveted handsets of the moment on a borrowing-basis: keep the phone – Vodafone is offering the iPhone 5, Galaxy S III, and Galaxy Note II in its initial range – for twelve months and then swap it for a new model at the end of that time.
Monthly line rental includes unlimited calls and messaging, plus 2GB of data, the leasing fees for the handset itself, and insurance to cover it. There's also the possibility of an upfront cost, depending on which device you opt for (an iPhone 5 16GB is free upfront, for instance, as are the 16GB Galaxy S III and Note II, but you'll pay more if you want versions with larger internal storage), and the line rental itself varies based on the handset.

At the end of the twelve month lease, Vodafone will have a new list of devices to choose from; if none of those catch your eye, you can hold on to your existing device for up to a further six months. Swapping your current phone for a new model is based on what condition it's in, so for instance there's no fee if both handset and charger are returned in good condition and with "normal wear and tear."
Hand back a device with deep scratches, water damage, or worn ports, however, and you're looking at a £75 penalty; that rises to £150 if there are cracks and/or wear to the ports and buttons. Finally, Vodafone reserves the right to charge £375-425 if the phone doesn't work, has been modified, is damaged beyond repair, or if there's "a lot of damage" incurred. You'll pay the same penalty if you don't return the leased device either.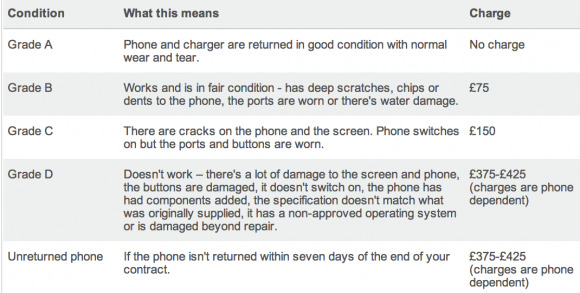 Notable for those wanting to root/jailbreak their phone and load a third-party ROM or software, Vodafone also classes installing "a non-approved operating system" as condition falling into that final grade. Of course, there's insurance to cover any hardware faults, and Vodafone tells us that it will be supplying screen protectors and cases with each device.
It's an arguably expensive way to get a high-end phone, but with twelve-month contracts rarer now, and the turnover of smartphones so rapid, we can see the all-in approach appealing to some users.