Vodafone offers Galaxy S III from free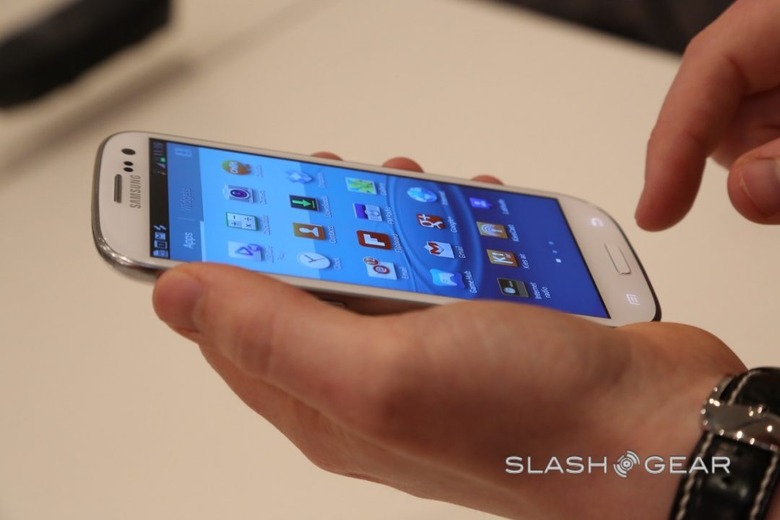 Vodafone UK has thrown open pre-orders for the Samsung Galaxy S III, having confirmed that it will – at least initially – be the only place where the 32GB version of the Ice Cream Sandwich smartphone can be found. The carrier has a one month exclusive on the mid-range Galaxy S III, with other retailers stuck with the 16GB and, eventually, the 64GB variants. Vodafone will charge from £41 ($66) per month for the entry-level Galaxy S III, including 2GB of data.
That also nets you 900 minutes of anytime talk, as well as unlimited texts. There's also 2GB of BT OpenZone WiFi hotspot access included, and no upfront payment for the phone itself.
As for the 32GB model, that will be free on a £46 ($74) per month, two-year agreement, with the same unlimited texts and 2GB of data, but 1,200 minutes or talk. There's no official date for the release of the 64GB version, but since the Galaxy S III supports microSD expansion it's relatively easy to augment the integrated capacity.
Samsung Galaxy S III hands-on:
Finally, Vodafone will throw in 100 free tracks through Vodafone Music on selected price plans, spread out at 25 tracks per month for the first four months. Both Pebble Blue and Marble White versions will be offered.
For more on the Galaxy S III, check out our full hands-on from the London launch event, as well as our more recent playtime with the Android 4.0 smartphone at CTIA this past week.