Vodafone halts Galaxy Tab 10.1 3G pre-orders while other retailers push ahead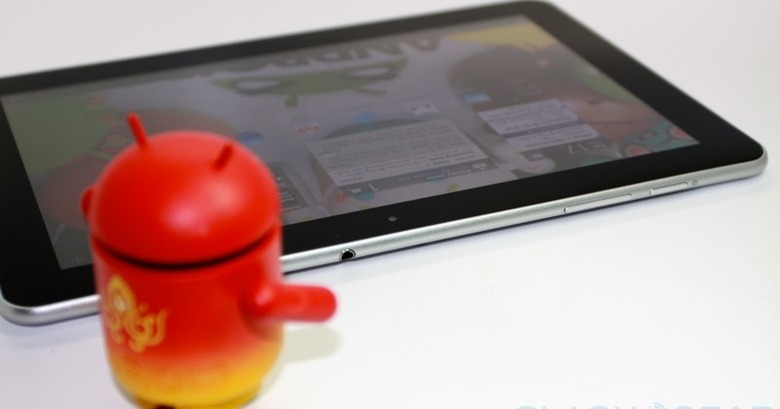 Vodafone UK has denied reports that it has cancelled pre-orders of the Samsung Galaxy Tab 10.1, though it has ceased taking further orders while the Apple preliminary injunction prevents sales of the Honeycomb slate in most European countries. While the tablet is still present on Vodafone's "coming soon" page, it now only allows would-be buyers to register their interest. Read on after the cut for Vodafone's official statement.
"We're aware of legal proceedings between Apple and Samsung in Germany in connection with the Galaxy Tab 10.1" Vodafone told SlashGear today. "We're in discussions with Samsung about the position in the UK. In the meantime, we will be suspending pre-orders and contacting customers who have already placed orders. We will update our customers as soon as possible."
Contrary to some misconceptions, the preliminary injunction does not necessarily affect retailers, only Samsung itself. In Germany, for instance, retailer MediaMarkt confirmed to Forbes that it would continue to sell the Galaxy Tab 10.1 until its supplies ran out. Vodafone had not confirmed when the 3G Galaxy Tab 10.1 was expected to begin shipping, but it's likely the carrier already has stock of the tablet since it usually takes pre-orders only a week or two ahead of shipping devices.
However, even if Vodafone had gone ahead with sales, it could well have reached a point where its own warehouse was empty and Samsung was unable to provide further units. There's no timeline for when Samsung may be permitted to resume shipments – SlashGear has heard from retailers that it could be anything from 24hrs to several months.