Vodafone BlackBerry Storm 9520 spotted in wild with WiFi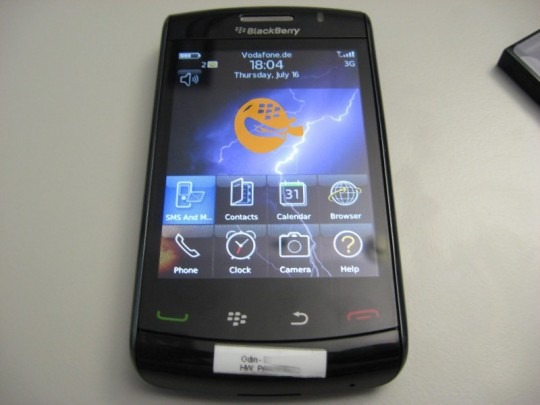 After a few good leaks of RIM's upcoming BlackBerry Storm 2 for Verizon, it's the turn of Vodafone's GSM version to appear in the wild.  Spotted by the gang at Benezblog.de, the Vodafone Germany smartphone has that all-important WiFi connectivity in place, just as we've heard the Verizon model will.
Other than WiFi there's european-spec 3G, a touchscreen with the latest version of RIM's ClickThrough system and a 3.2-megapixel camera.  The BlackBerry Storm 9520 has been tipped for an October release in Europe, at the same time as the US model arrives.
Check out more details about the Verizon model here, and more live photos here.  There are also more photos of the GSM Storm 2 here.
[via GSM Arena]