VMware's Fusion 8 debuts with OS X El Capitan, Windows 10 support
Arriving hot on the heels of the new Parallels Desktop 11, VMware has just launched version 8 of its Fusion software, another popular OS X virtualization option. Available now on VMware's website, Fusion 8 is said to feature more than 50 new features, including better graphics performance over version 7. But it's clearly the biggest new additions that are the most important, namely support for both the upcoming release of OS X El Capitan, and Microsoft's new Windows 10 operating system.
Just like the flagship feature of Parallels Desktop 11, Fusion 8 will let users run Windows 10 in a virtualized environment within the OS X desktop. But even more handy is that OS X users just wanting to try El Capitan upon its release can run it in its own virtualization on OS X Yosemite.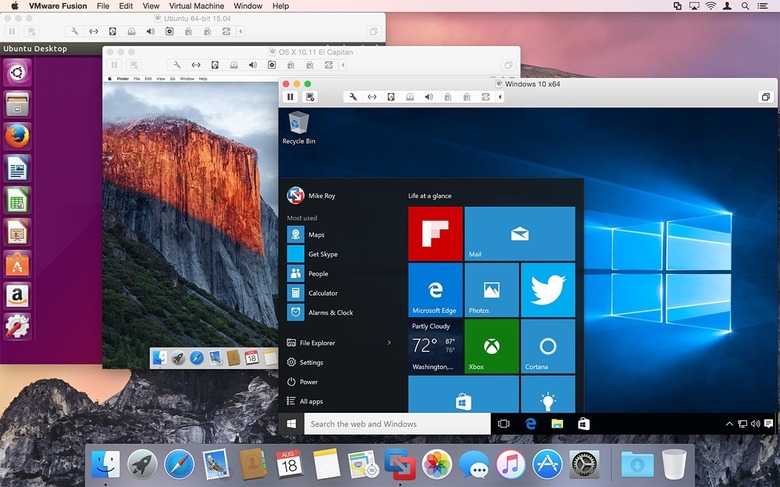 Plenty of Windows 10's big new features are supported when running through Fusion 8, including the "always on" voice assistant Cortana and the new Edge browser, along with OS X's Spotlight system search looking for content within Windows, and El Capitan's new Split Screen view.
As for graphics performance improvements, Fusion 8 now takes advantage of DirectX 10 and OpenGL 3.3. This comes with settings to allocate up to 2GB of graphics memory to the virtualized hardware configuration.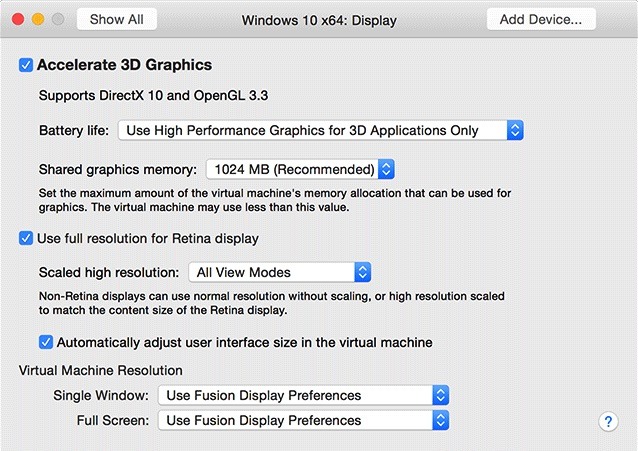 The new software can take advantage of Apple's new Mac hardware from the last year, including the Force Touch trackpad from the Retina MacBook and the new 27-inch display on the Retina 5K iMac. Those users who want to continue running Windows 7 are also getting a special feature: support for USB 3.0 ports on Mac hardware, allowing much faster transfers to and from external storage.
Fusion 8 is priced at $80, but there are discounts available for those upgrading from version 6 or 7 (a discounted price of $50), or migrating from rival Parallels Desktop 5 or newer (a 40% discount). Plus, anyone who has purchased Fusion 7 between July 29th and September 30th, 2015, can upgrade to version 8 for free.
SOURCE VMware