VLC update downloads a major reboot for Windows 8.1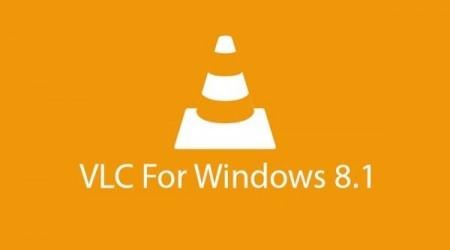 This week the newest VLC update will be bringing an entirely new – and surprisingly beautiful – look to VLC. This is the app you use when you want to be able to play any kind of media. The app you use when you want to play your videos without all the fuss. For Windows 8.1, this update also brings on the visual loveliness.
This version of VLC remains tagged "Beta", so don't expect it to be perfect. It does look nice, though – coming with clearly identified buttons and sections all separated in clearly readable batches like never before. VLC has been the go-to media-playing app for the past 10 years for many – now it looks the part, too.
For those you looking for the newest version of VLC like you're seeing here, you'll need to download the "Windows 8" version of the app. If you don't see the app as it appears here, you'll more than likely need to uninstall the old version and re-install. The one and only place you'll be able to get this updated app is through Microsoft's download site at the moment.*
*Be SURE you only EVER download VLC Published by VideoLAN. There are many pretenders, some who charge cash for the download. VLC has always and will always be a FREE app.
Meanwhile VLC for Android still looks like the most basic of apps – but even in Beta, it works like a pro. Like nothing else on Android, it plays everything. We look forward to this newly simplified and graphically-good release to hit all platforms.
VIA: VLC's Thomas Nigro