Vizio VTAB3010 10-inch tablet revealed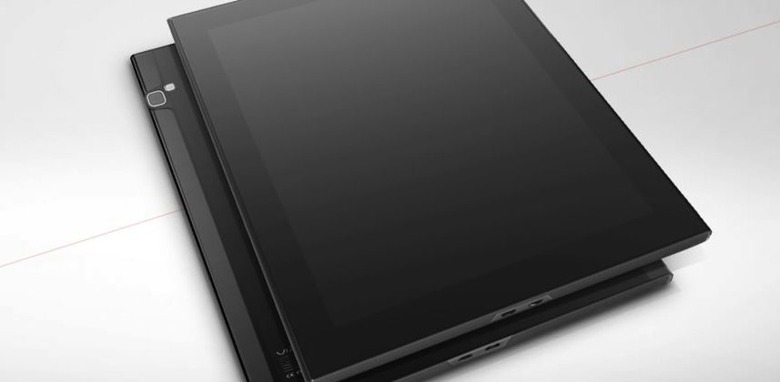 Vizio has revealed a new tablet at CES 2012, a 10-inch slate with squared-off good looks and the promise of no small amount of power. Details on the Vizio VTAB3010 are still scant, beyond the screen size and the fact that it has WiFi, but we do know that it has front and rear cameras – the latter packing a flash, too.
On the bottom there are two ports, which look to be microUSB and microHDMI, but otherwise the design is clean and clear. No physical controls are visible, though we're assuming there'll be at least a power button on either the top or side edges, along with a headphone socket and – most likely – volume controls too.
OS is unstated, but given Vizio's previous tablet – an 8-inch model we reviewed last year - runs Android, we're guessing the same can be expected from the VTAB 3010. What processor it will use is another mystery, though we'll keep our fingers crossed for Tegra 3 or something similarly potent. The 8-inch VTAB ran a single-core 1GHz Marvell chip.
No word on pricing, nor any availability details beyond the fact that the VTAB 3010 is "coming soon" to the market.