Vizio Smart TVs score Spotify app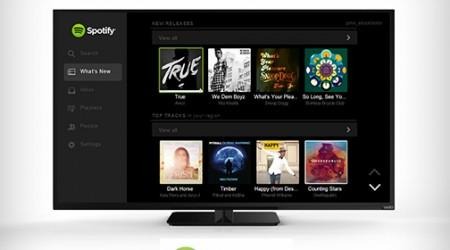 Certain Vizio TV owners have gained access to another digital service, Spotify. The music service is coming only to select Vizio Smart TVs, which can be determined by checking out the maker's app compatibility chart on its website.
Spotify is being offered on some smart TVs through Vizio Internet Apps Plus, also called V.I.A Plus — these would be the M-Series and 2014 E-Series models. The music app can be found on the full-screen app launcher in the Featured section, and works the same as other Spotify apps.
You'll need a Spotify Premium subscription in order to use the app, however, which is priced at $9.99 USD per month. For those who don't have it, 48 hours of access is being offered after signing up for the service.
This follows an announcement from earlier this month that Transgaming's GameTree TV platform had arrived on certain Vizio Smart TVs, allowing owners to play games directly on their television — assuming they have an M-Series or E-Series smart TV.
SOURCE: Vizio