Vizio Smart TVs Gain Transgaming's GameTree TV App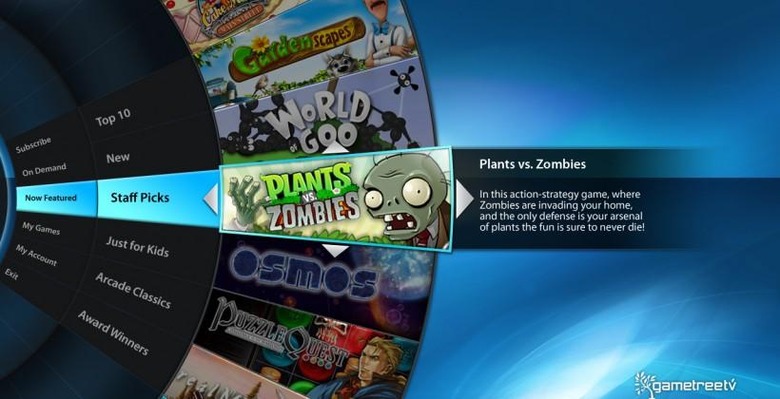 As with other models in the category, Vizio's Smart TVs offer users the ability to do many things that would otherwise be relegated to tablets or smartphones. Starting today, they've gained some additional functionality, with Transgaming announcing the availability of its wares on the platform.
The company today revealed that its GameTree TV service is now available on Vizio's Smart TVs, giving users the ability to play games on their television screen, sans console or connected mobile device. GameTree TV comes in the form of an app, and is a cloud-based gaming service.
GameTree can be grabbed through Vizio internet Apps Plus, representing the latest element of growth for Transgaming. Because Vizio is such a popular brand in the United States, this is a huge boon to the company, which its CEO and President Vikas Gupta praised.
Both the M-Series and E-Series (2014) Vizio televisions offering the manufacturer's Internet Apps Plus, through which the gaming app can be had. GamingTree TV allows users to access on-demand games.