Vizio prices 58-inch 21:9 TV: $3.5k for home theater experience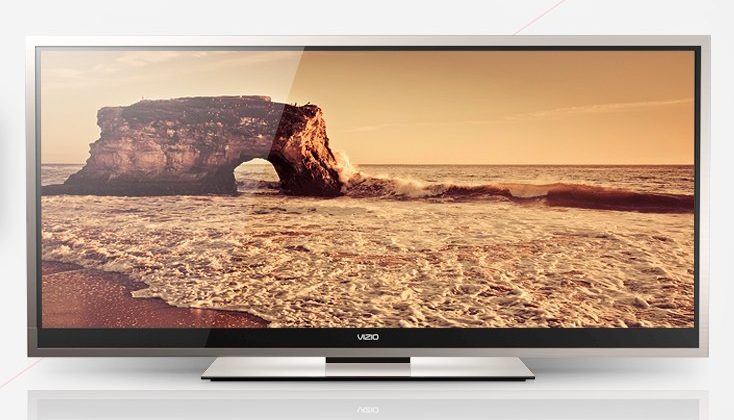 Vizio has confirmed pricing for its 21:9 aspect HDTVs, the Vizio XVT 3D CinemaWide TrueLED Smart TV, a 58-inch set whose name is almost as broad as its LCD panel. Announced at CES last month, the CinemaWide promises to deliver the authentic movie theater experience to your living room, with a 2560 x 1080 display, though it'll cost you more than a few boxes of popcorn: from $3,499, in fact.
That's quite a few theater tickets-worth, though you do at least get the reassurance that if you're sitting on gum it's probably your own. The extra-wide panel obviously comes into its own when you're watching cinema-cut content, though it also makes navigating through smart TV menus more straightforward: you can have a Full HD picture on-screen at the same time as a browser bar.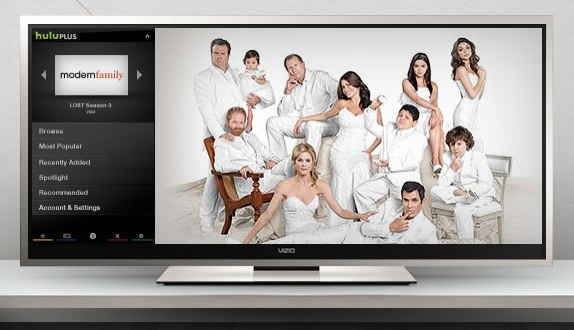 The panel itself uses edge LED lighting and has a 120Hz refresh rate and 400 nits brightness. It includes passive 3D and 32 zones of Smart Dimming, along with picture-in-picture and various SRS pseudo-surround sound. Connectivity includes five HDMI ports, one component, one composite and one VGA, along with an antenna socket, two USB 2.0 and an ethernet port.
There's also WiFi 802.11n dual-band and Bluetooth, with a bundled Bluetooth remote that includes a keyboard. Still no word on when the CinemaWide TV will launch.
[Thanks Andrew!]