Vivo NEX shows China's phones are faster to fun than Samsung, Apple, etc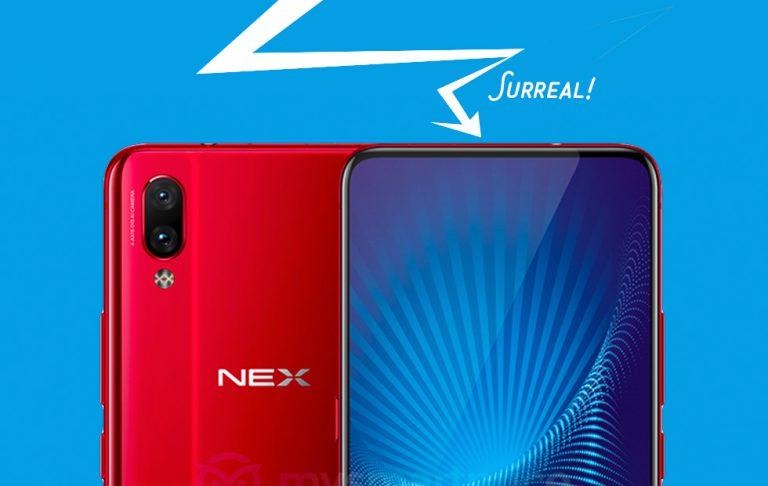 The Vivo NEX is a smartphone with full-frontal display coverage and an in-display fingerprint reader. They're the first to deliver on this set of trending themes, and they'll be the ones completely forgotten for this feat in just a few weeks. You see, Vivo is based in China, and it's in China that this smartphone will be launched. As such, there's not much chance it's going to make its way here to the USA.
The VIVO NEX was leaked this week by MySmartPrice, who seem to have gotten their hands on a full spec sheet. In this sheet, we see the Vivo NEX has a 6.59-inch FHD+ display with a body that's 162 x 77 x 7.98mm large. The basic version of this device has a whopping 128GB of internal storage space, and 6GB RAM. Also inside is a Qualcomm Snapdragon 710 processor.
This device has a 12-megapixel camera on its back paired with a 5-megapixel camera for a 2x camera setup. This device also has a camera up front, just like the Vivo Apex, revealed by a slider. That leaves room for a full-frontal display without end.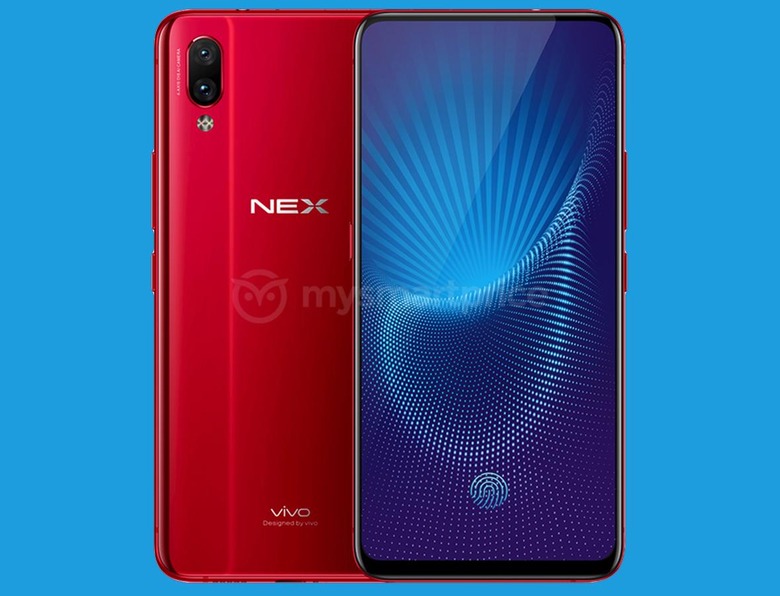 This isn't meant to be a competitor with the highest-end devices on the market today. It's not meant to supplant the iPhone, and it's not going to stop Samsung from making the Galaxy Note 9. Instead, it's almost like a show of power on Vivo's behalf.
UPDATE: Never you mind! There's a version of this smartphone that DOES appear to want to do battle with the iPhone and Galaxy Note 9. That's the 8GB RAM version of the Vivo NEX. This version of the device has a Qualcomm Snapdragon 845 inside – right on-par with what we're expecting from Samsung's hero phone.
Reports suggest this device will cost around CNY 6,998. Converted directly, that means Vivo's going to ask around $1k USD for the most powerful version of this device. The Snapdragon 710 version is rumored to come in closer to CNY 4,998, or $780. If that's not on-par with the Galaxy S9, I don't know what "on par" means anymore – I really don't!