Vivo iQOO phone foldable display leaked: The future is folding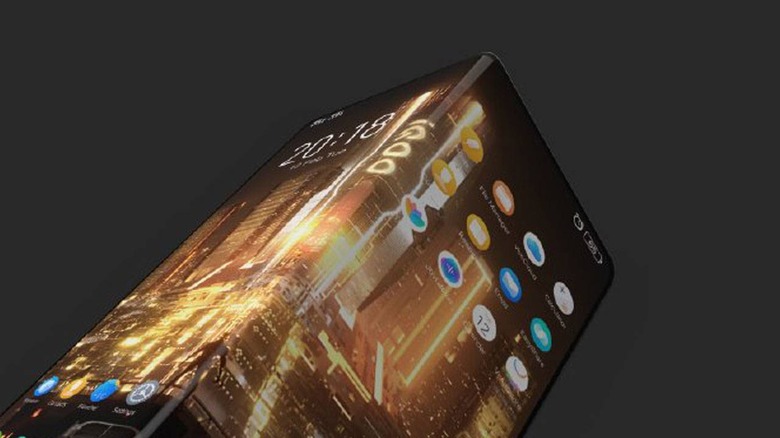 The near future is a race to the first real-deal functional and worthwhile foldable display smartphone, and iQOO seems to be right up front of the pack. We don't yet have evidence of a final, real smartphone just yet – but the renders look top-notch. If what we're seeing here translates into a real product in the near future, big-name brands bringing foldable devices to the market better watch their back – this might be a real contender.
The brand iQOO is a new sub-brand of the smartphone manufacturer VIVO. If they're able to bring the same (or better) quality to iQOO as they do to VIVO hardware, this foldable smartphone will be fantastic. VIVO's been on the cutting edge for a while now – not necessarily for major market success, but for bringing new tech to market in real products first – VIVO is there, right now.
The renders we're seeing today are for a device that's not likely based on finalized specifications. Instead, it's probably a concept meant to show off the ways in which iQOO would handle the software on their first foldable display smartphone. Based on our understanding of parts cost and availability right now, this concept would be far, far too expensive to make any sense for manufacturing any time soon.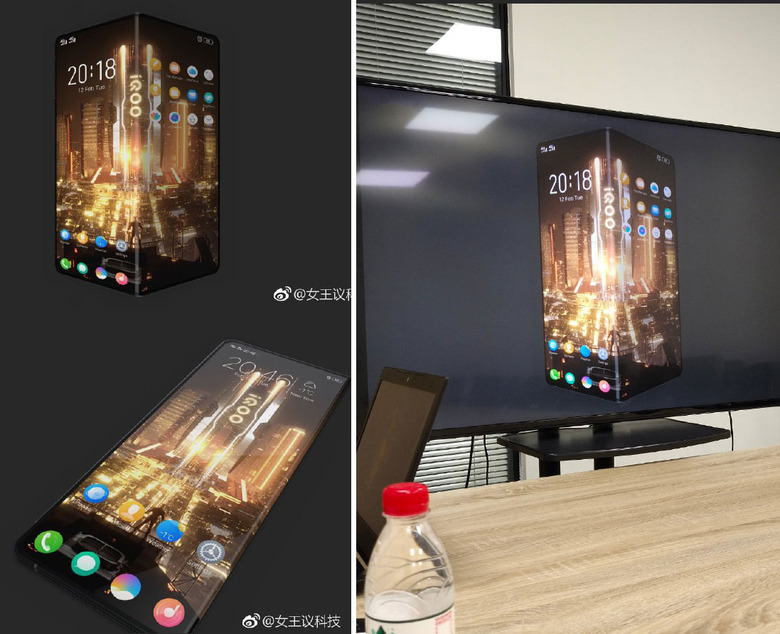 The tip comes from 女王议科技, Queen of the Tech Conference, a microblogger likely associated with mobile parts manufacturing in China. It could also be that, like many "leaksters" in this industry, Queen is part of the accessories market – hence her repeated chats on early access to phone designs. According to Queen, this iQOO phone will cost over $1000 (basic exchange rate).
If this is the future, we've got to consider the size. One key reason for the foldable display's existence is the ability to have a compact device that folds out into a large device. If that's the ONLY reason a foldable display might exist, then a device as large as the one we're seeing above doesn't add up.
If, however, we're thinking from the same perspective as Samsung did when they created the first Galaxy Note, this device is sized JUST fine. It's big, and it's able to get far, far bigger. It's like a phablet that folds out into a tablet. It fills the entire pocket of the adult human, and folds out to twice that size! Like a magazine or something – huge!