Vivint Streety is a neighborhood watch app of shared cameras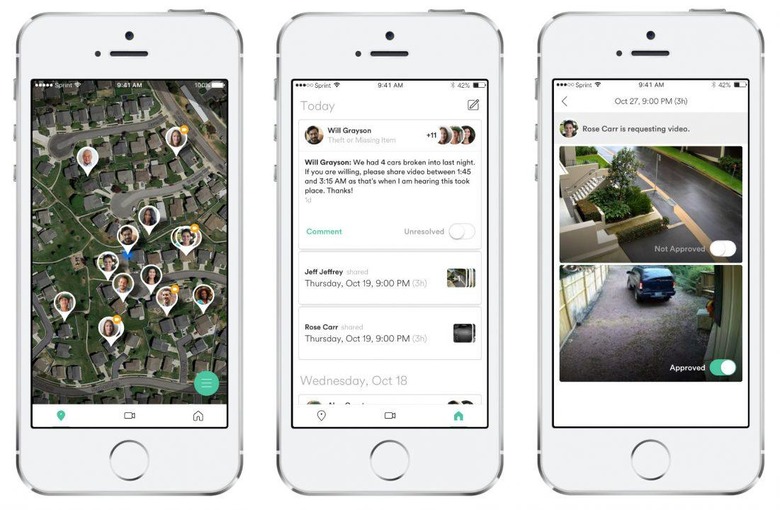 Connected cameras are often some of the first devices added to the fledgling smart home, and now Vivint wants to take advantage of that with its 21st century take on the neighborhood watch. Vivint Streety is launching at CES 2018 today, a new app which looks beyond an individual smart home setup, and instead to a network of shared cameras spread throughout a street, block, or further.
"As cameras are one of the fastest-growing product segments in the smart home industry, neighbors often ask each other if cameras captured something around their home or on the street," Clint Gordon-Carroll, VP and general manager of cameras at Vivint, said of the system. "Streety makes it easy for neighbors to request and share video so they can take better action, faster."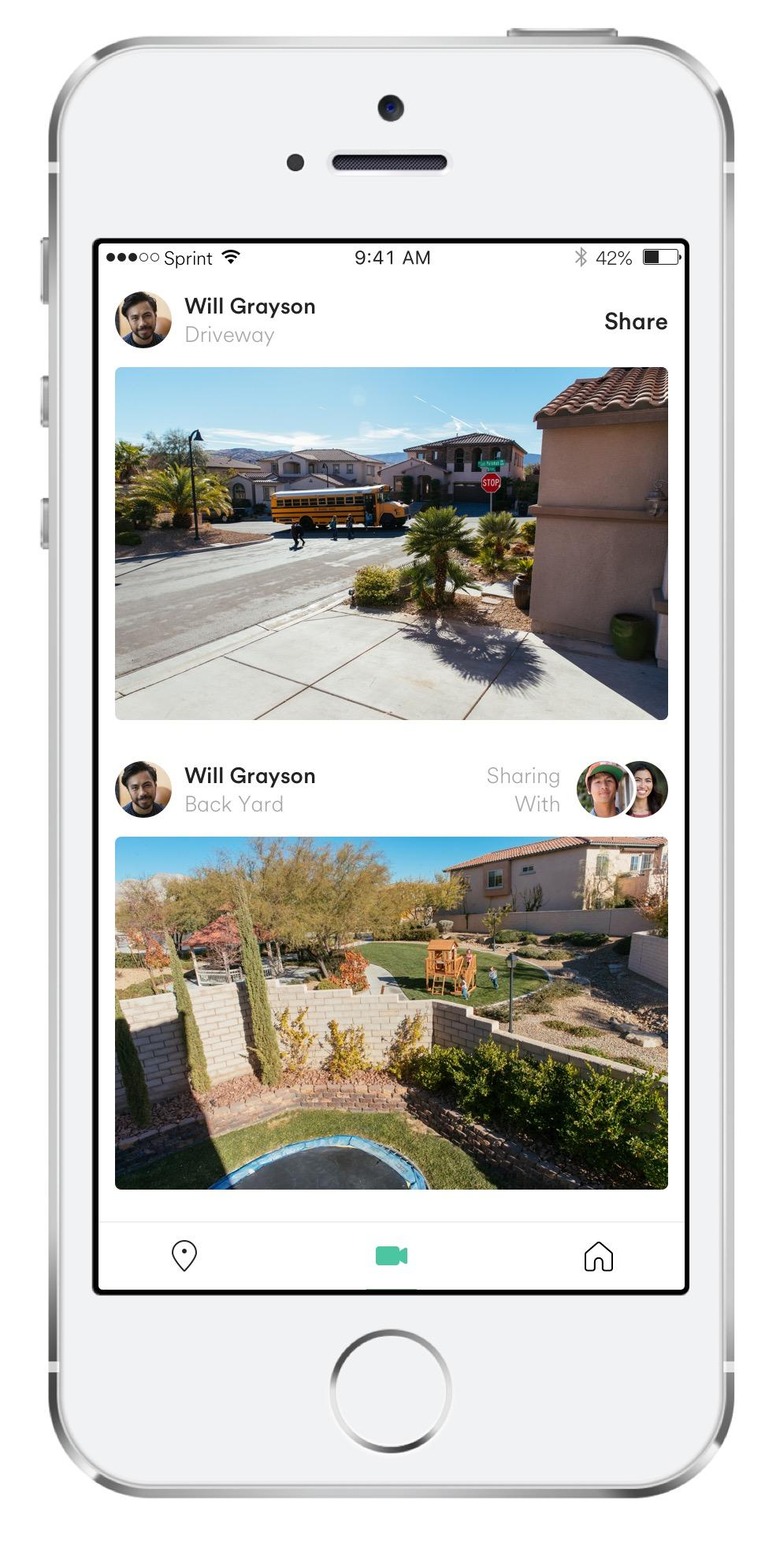 The idea is fairly straightforward. Many connected homes use a combination of indoor and outdoor cameras. The former you probably don't want to grant access over to anybody outside of the immediate family, but you might feel fewer privacy concerns about a camera streaming video from the street, your front garden, or a side alley.
Streety will allow those public cameras to be shared. Each of the available cameras will be shown on a map, whether from an outdoor camera or a doorbell camera, with live view playback support.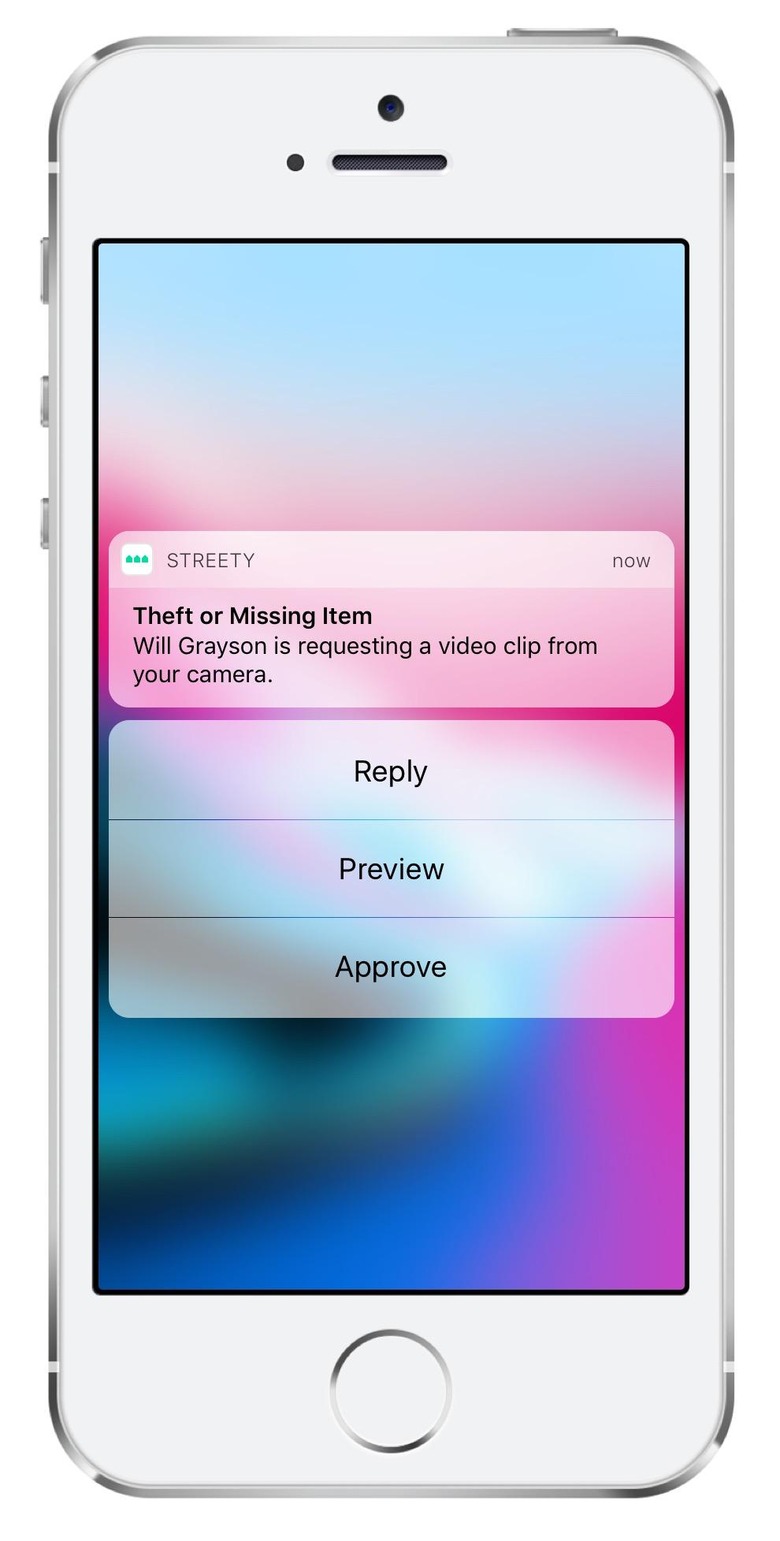 Since having access to open cameras could easily be a privacy and security headache in its own right, there are some safeguards too. While the app will be free to download – and won't require you to have a Vivint system installed, or to subscribe to any of the company's monitoring plans – you won't be able to access any of the cameras initially. Each will require the neighbor's permission to access, use third-party verification services to match identifies and addresses for each new user, and Streety will limit neighborhood boundaries to a 300 yard radius.
There'll also be the ability to collaborate on investigations. For instance, neighborhoods will have a Nextdoor-style message board on Streety, where they can report incidents like stolen packages or car break-ins. There, they'll be able to request video footage from other users' cameras. If access is granted, Streety will generate a shareable clip that can be sent to the police.
Streety will be released in Spring 2018, starting in the US and Canada. Vivint system users will be able to share video directly within the app, choosing which of their cameras they make public; those with other video systems will be able to upload clips manually. Meanwhile, Vivint says it's making Streety an open platform, and is hoping other camera companies and smart home security platforms will want to integrate too.