Viv, from Siri's makers, aims to be a better conversationalist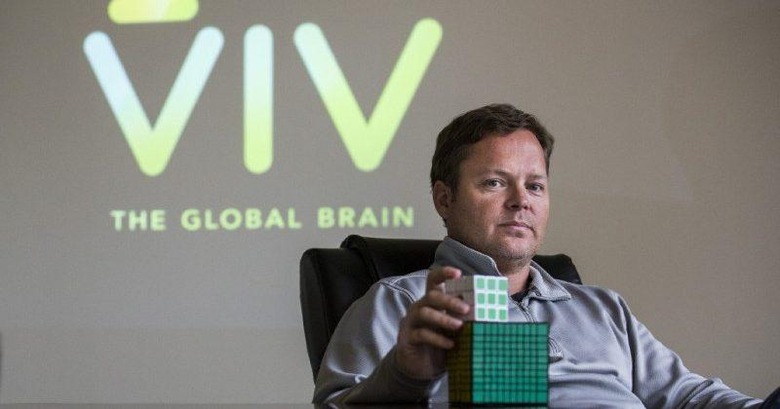 Siri may be known for her (possibly even his) sometimes amusing, sometimes cheeky responses, but when it comes doing useful things, she/he/it turns out to be a less capable conversation partner. Sure, she can do some things but only if you ask Siri the right way. And even then, she/he/it can only carry a dialogue only so far, refusing to continue listening even when you're not yet done talking. And at times all that she does is bring up a web search result. These are the limitations that Viv, an up and coming personal assistant, is promised to overcome. And its creators are no other than Siri's creators as well.
In fact, one third of the original Siri team is part of the Silicon Valley startup working on Viv. Siri might now be synonymous with Apple, but the personal assistant was actually born outside Cupertino, from a non-profit named SRI International, way back in 2003. Siri first launched as an independent iOS app in 2010 but Apple would buy it later and integrate it deep into iOS. Somewhere along the way, the original vision for Sir was lost, causing those people to eventually leave the comfy Apple offices.
Dag Kittlaus, one of Siri's co-creators, describes Siri today as more like a chatbot. That was far from the original goal, which was to have a personal assistant that could take your order or request from start to finish as if you were talking to a human operator. You were supposed to have an organic, flowing, natural conversation, adding new instructions or correcting old ones. And you weren't just supposed to be dumped to a Google search for services Siri didn't know about.
Viv promises to be better than Siri in those aspects. You can, for example, order a pizza, request additional toppings, and have it delivered to your doorstep without making a phone call or even doing a Google search for the nearest pizza joint. And the conversation won't sound like a scripted and awkward dialogue. Of course, Viv won't also know everything or every business. It still needs access to data, business,es and services. Kittlaus and his team are doing that by seeking partnerships with the likes of Uber, Grubhub, Seatguru, and others. Ironically, they already made those connections when they were creating Siri, but Apple cut those ties eventually.
It seems that businesses are quite excited to jump in as well. They see personal assistants like Viv as a new and more direct way to connect with customers, and, of course, their money. Even with the likes of Siri and Google now, these services still have to go through Google and Apple, which can become bottlenecks at times. And mobile apps seem to be also losing their initial hype and luster. A personal assistant, for one, removes the need to jump from one app to another. Everything is there in one place under your fingertips. Or rather, at the sound of your voice.
Of course, that's the promise. We will have to see how it turns out in practice, if Viv will really revolutionize this still nascent market. Viv will be demonstrated to the public for the first time on Monday.
SOURCE: Washington Post