Vita Audio R4 luxury iPod-ready CD & DAB radio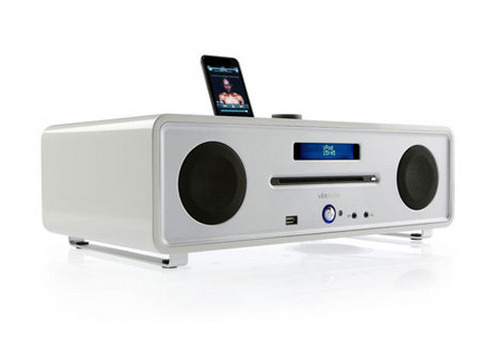 There must be something in the air; mere days after Sonoro's luxury CD clock-radio went on sale in the US, Vita Audio have announced their own hand-crafted all-in-one audiophile music system.  The R4 is being described as "a traditional music player for the 21st century", complete with walnut veneer or white piano lacquer finish, and comprises a CD player, DAB radio, iPod dock and USB port.  It also has Vita's unusual remote control "rotodial".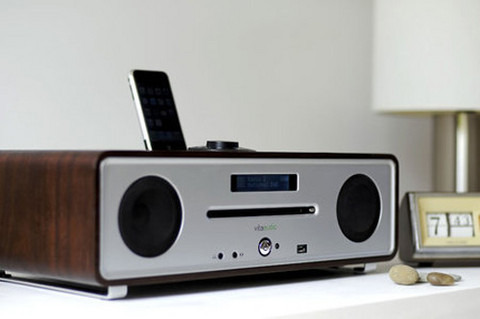 The rotodial normally sits in a niche on the top of the R4, but can be removed and used as a remote control for while you're sipping brandy by the fireplace.  Sound is via a 2.1 speaker setup, with 80W of power overall.  The DAB radio picks up digital signals in the UK, and there's FM with RDS as a backup.  The CD player can handle normal discs or MP3/WMA discs. 
As for iPod support, everything since the iPod Mini and 4G iPod range has a place in the R4's dock, including the iPhone when in airplane mode. With both USB – which can play media files stored on memory sticks – and auxiliary inputs, there's plenty of flexibility for a lifestyle system too.  Then again, considering the price you'd expect it: the Vita Audio R4 will ship in the UK in June, priced at £500 ($974) for the walnut and £550 ($1,071) for the white lacquer version.
[via Shiny Shiny]