Virtuix Omni gaming treadmill starts shipping in July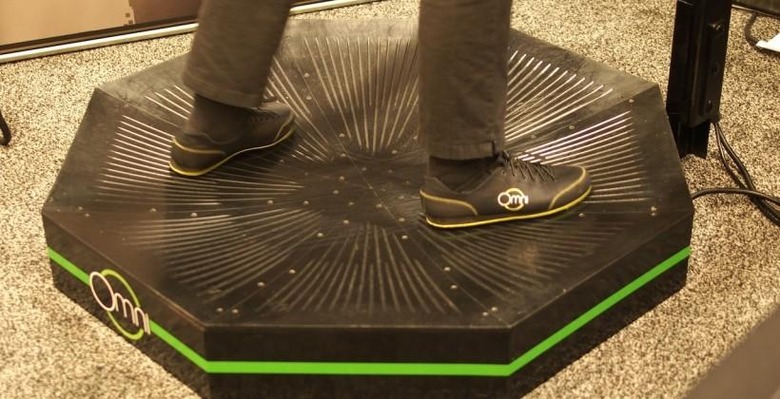 The Virtuix Omni gaming treadmill went up for pre-order in August of last year, and will begin shipping out to those buyers this upcoming July, giving them only a couple months left of waiting. For those who pre-order one of the treadmills now, that shipping date will be bumped to September.
We went eyes-on with the gaming treadmill in January, getting a look at the virtual reality-centric gaming device in action. The Omni first surfaced to the public on Kickstarter, where it was a run away success, making several times its original goal.
The Omni uses rings of capacitive sensors to detect the gamer's movement, determining both direction and speed. This is an updated design over the original version, which utilized Microsoft's Kinect hardware to detect the gamer's actions.
With the pre-order, the unit is priced at $499 USD for an individual Omni unit, which includes a pair of fitted low-friction shoes. Those who want the double package can get it for $1,019, which includes two decks and three pairs of fitted shoes.
SOURCE: Eurogamer