"Virtually borderless" ZTE nubia Z9 coming to the US in Q3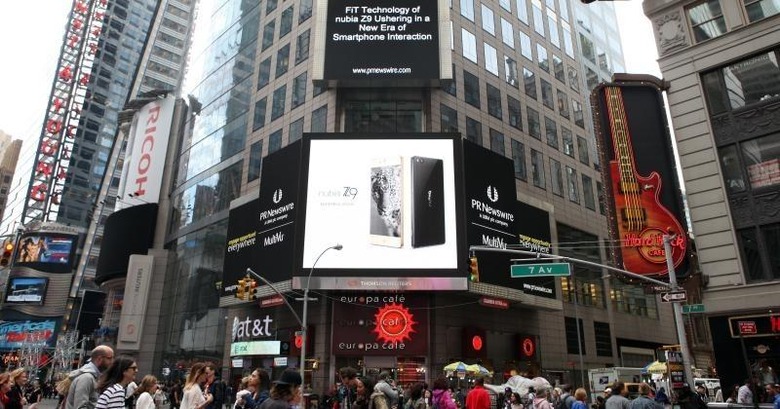 ZTE is definitely proud of its newest flagship which is why, unlike its usual procedure, it is wasting no time to bring the nubia Z9 to the US. Making a rather bold but perhaps totally appropriate statement with a large ad at New York's Time Square, which ZTE claims to be the world's fashion capital, the ZTE nubia Z9 boasts not of not just an intriguing and stylish "virtually borderless" design, but also an intriguing new way to use your smartphone, utilizing the edges of the device to launch commonly used apps or actions.
The bezel-free appearance of the nubia Z9 is really only an optical illusion, which is why ZTE calls it just "virtually" borderless. arc Refractive Conduction technology or aRC uses reflections, refractions, and curved glass to produce the effect of a device without borders. Of course, there are still borders there, but sometimes appearances are all that it takes.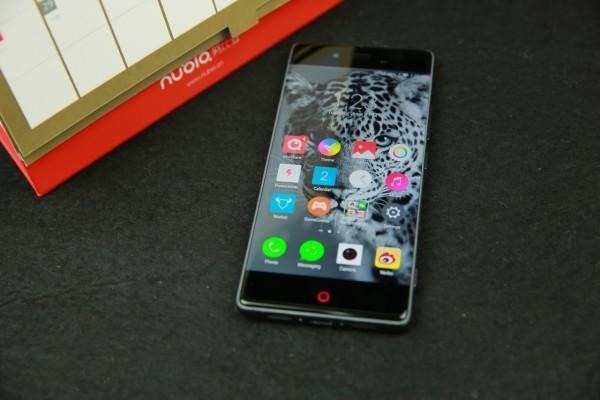 Actually, those remaining borders are put to good use too. The Frame Interactive Technology or FIT in the nubia Z9 turns the frame on the sides of the screen into controls. Launch the camera app by simply turning the smartphone to its side and putting four fingers on the edges, much like when you're using a smartphone to take a picture. You can also take a selfie just as easily by simply squeezing the phone on the edges. ZTE claims that FIT can reduce the flow of action by as much as 2.7 steps.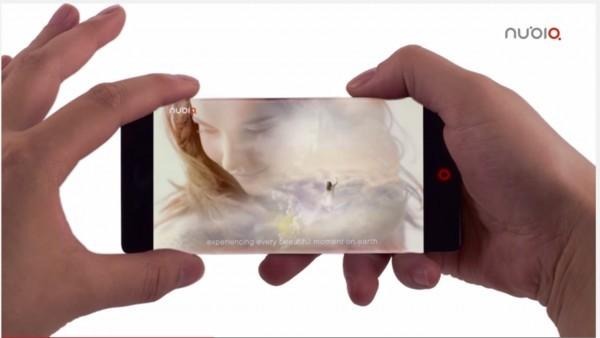 The rest of the smartphone is almost on par with key flagships this year. There's a Qualcomm Snapdragon 810, for example, which may or may not give it some heat problems. There's 3 or 4 GB of RAM, 32 or 64 GB of storage, a 2,900 mAh battery, and an optional fingerprint sensor. The only downside? Perhaps the 5.2-inch 1080p screen in an age of QHD displays.
There are three nubia z9 models available, depending on your budget. For $584, you can get a classic model with 3 GB of RAM and 32 GB of storage. For $645, you get that RAM to 4 GB, one of the highest in the market, and double the storage to 64 GB for Elite version. And throw in $725 and the Exclusive device adds a fingerprint scanner on top of all that. The ZTE nubia z9 lands in the US sometime in the 3rd quarter, available in select retail stores and ZTE's online shop.