Virgin TV Anywhere hits web and iPad/iPhone (but it's not perfect)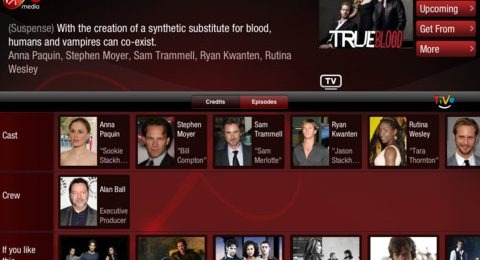 UK broadband and home entertainment provider Virgin TV has launched a new streaming service for desktop browsers and smartphones, Virgin TV Anywhere, including remote control over their TiVo. The new service is a free extra for Virgin TV customers, and offers a selection of live streaming and on-demand content from Sky, BBC iPlayer, ITV, 4oD, Demand 5, Disney, Nickelodeon, and others. However, the service will only work over WiFi, not 3G connections, and mobile users will have to wait a while for on-demand shows.
There are as many as 45 channels at launch, though what you get to watch will depend on what Virgin TV package you've subscribed to at home. That means, if you're a Sky Movies or Sky Sports subscriber, you'll also get access to content from those channels while you're out, just as long as you can find a WiFi connection.
Initial live streaming channel line-up: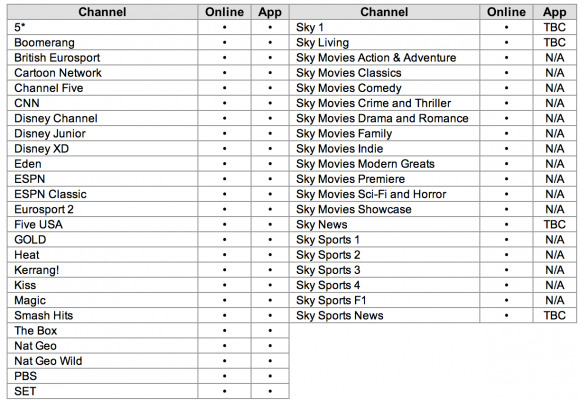 Unfortunately, that isn't the only limitation. Virgin says that on-demand access isn't expected to land on the mobile client until sometime next year, and so until then it's live streaming only. Update: You'll also need to have a TiVo box in order to use the mobile app.
Initial on-demand channel line-up:

As for your Virgin-supplied TiVo, users will be able to use the remote control functionality – initially available for iPad, iPhone, and iPod touch users – to remotely set recordings, delete shows, and rate them. It will also work as a touch-remote when users are actually at home in front of their TV.
Subscribers to Virgin TV can find the new Anywhere app for iOS in the App Store [iTunes link]; Virgin tells us an Android version will be out sometime in 2013. Up to two devices can be used with the service at any one time, and users can change them "on a monthly basis."