Virgin Mobile MiFi 2200 Review
Two years ago, mobile broadband was levied out on a per-device basis: one connection per gadget. Novatel Wireless changed that with their MiFi, a portable 3G router that shared a single wireless connection with up to five WiFi devices. Now, Virgin Mobile USA are hoping to change the way we pay for our shareable mobile data, with the first prepaid MiFi on the US market. Check out the full SlashGear review after the cut.
As far as hardware goes, Virgin have only made aesthetic changes to the original MiFi 2200, not physical. That means you still get a relatively compact, palm-sized device – discretely finished in brushed silver and black – with a single button for power and a microUSB port for charging or using the MiFi as a tethered modem. Inside the battery compartment is a 1,150mAh rechargeable pack; unlike the GSM version of the MiFi, there's no microSD card slot for using the 2200 as a mobile NAS.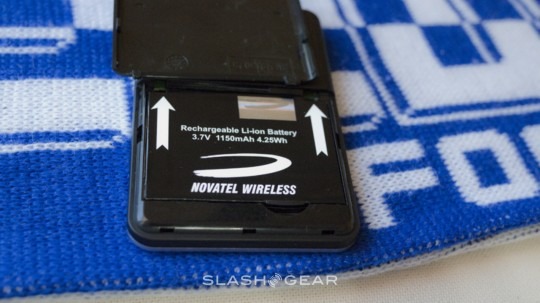 Setup is straightforward, basically amounting to turning the MiFi on and then choosing its SSID on whatever device you're looking to get connected. A default WPA2 code is preset, but you can log into the MiFi's browser-based control panel (which shows signal strength, connection type and battery status even without being logged in) to change that (and, indeed, the SSID). There are also controls for MAC authentication, DHCP, VPN pass-through and port forwarding, though we'd imagine most users will leave well alone.
From that point on, the MiFi is generally self-sufficient. An LED integrated into the power button shows basic status information, but for anything more complex you need to log into the control panel. Up to five active WiFi clients can be connected at any one time; there's no client software to be installed, so it's open season for your smartphone, PSP, DSi, iPad or netbook. Of course, the sort of bandwidth each of those can expect will depend on the quality of your network connection.
That connection may come branded as Virgin Mobile USA but it's Sprint's backbone doing the hard work. Having bought out the MVNO back in July, Sprint now keeps Virgin on as one of its more youth-oriented prepaid brands. Indeed, this MiFi is the first such example to be offered prepaid in the US. Ironically, Sprint themselves offer the same MiFi 2200; so how does the pricing line up?
Virgin Mobile offer four different plans for the prepaid MiFi, varying in both data allowance and the period before that allowance expires. Cheapest is the $10 plan, including a mere 100MB and lasting just 10 days, with $20 (300MB/30 days), $40 (1GB/30 days) and $60 (5GB/30 days) fleshing out the range. The MiFi unit itself is priced at $149.99 contract-free. In comparison, Sprint will give you the MiFi free – presuming you sign up to a two-year agreement, of course – and only offer one plan, $59.99 for 5GB of data per month.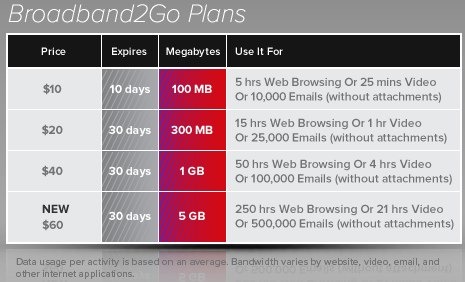 There's no benefit, then, to opting for the Virgin MiFi if you envisage two years of 5GB service. However if, like many, you'd like the portable 3G hotspot for the occasional periods of travel, or aren't likely to chomp through a full 5GB each month, the Virgin option makes more sense. Since they're basically the same unit, battery life is the same: we've found between three and four hours of active use, depending on how tenuous the network signal is.
In the period between the MiFi 2200's debut – all the way back in December 2008 – and now, we've seen rival devices from companies such as Huawei arrive on the market. While the core functionality generally remains the same, they've nonetheless introduced usability boons such as integrated status displays. The GSM version of the Novatel MiFi includes a separate applications processor, capable of running standalone apps, but the company is yet to leverage that in any meaningful way.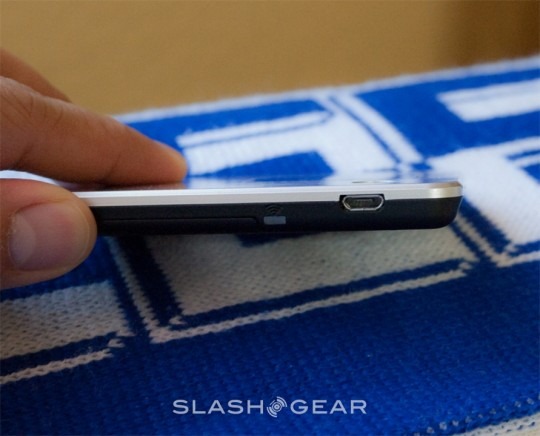 Meanwhile we're also seeing increasing numbers of smartphones offering mobile hotspot functionality, in effect doing what a MiFi would do only via software. While there's convenience in having a single device which will cater to both requirements, there are also arguments for separate units: run down your MiFi's battery, for instance, and you're simply stuck without mobile broadband, but use up your smartphone's battery and you can't receive calls or messages.
Still, it's likely enough for the occasional user, and that takes another bite out of the Virgin Mobile MiFi's potential audience. Nonetheless, we can't help but feel more enamoured of the prepaid version than its contract counterpart; the flexibility to choose when to have service and when to hold off makes excellent sense in these penny-pinching times. Heavy, regular data users should probably stick to the contract options, but anyone else looking for a no-headache way to get online while mobile could do a lot worse than the Virgin Mobile MiFi.