Virgin Mobile Kyocera X-tc and JAX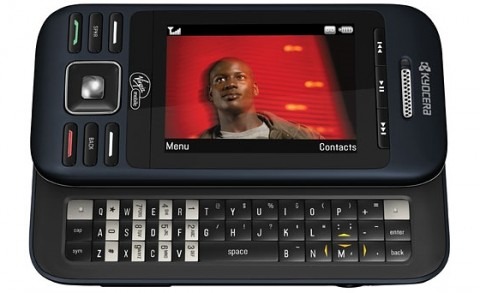 Virgin Mobile have rolled out a pair of new Kyocera handsets, in the shape of the Kyocera X-tc and the Kyocera JAX.  The former is the more interesting of the two, having a slide-out QWERTY keyboard, stereo Bluetooth support and a 1.3-megapixel camera, while the JAX brings up the budget end with a compact body and "real music ringtones".
Other Kyocera X-tc specs include a QVGA 262k color display, dedicated music keys, mobile web access, email and IM.  There's also access to Facebook Mobile, a microSD cards slot and voice dialing, all in a body just 4.37 x 2.05 x 0.68 inches and weighing 3.89oz.  It's available now, priced at $99 with no contract.
As for the Kyocera JAX, it's saying something when the most exciting part of a phone are its ringtones.  Still, it's a relatively skinny little thing at 13mm thick, with a basic 128 x 160 display, web browser and SMS support.  No word on when it might be available, but I can't imagine there are many people holding their breath.
[via Unwired View]