Virgin Media Premiere takes unlimited data to a new low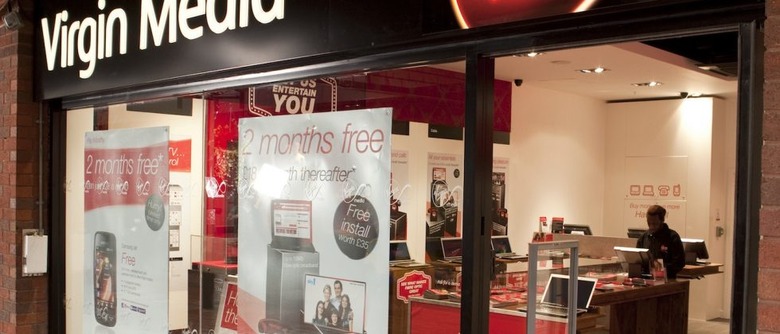 UK carrier Virgin Media has thrown down the gauntlet with a new low in mobile data pricing, offering unlimited internet access from £21 ($33) per month. The new Virgin Media Premiere plan also includes unlimited landline calls, unlimited text messages and 2,500 anytime minutes to mobile networks, though you'll need to be a Virgin Media customer already – such as cable or phone service – to get the lowest price.
That's because existing customers get a £5 discount to achieve that £21 per month rate, whereas everyone else will be paying £26. There's also a second, "Starter" plan priced at £13 for Virgin Media customers (and £18 for everyone else) though that doesn't include unlimited data.
Subscribers will free access to the Virgin Media-powered London Underground WiFi service at select Tube stations, which will be free during the 2012 Olympics but switch over to paid plans after that. They'll also get unlimited calls and texts to other Virgin Media subscribers.
The new plans – which will be offered with a range of devices – have 24-month agreements. If you'd prefer SIM-free, then there are month-to-month rolling plans starting at £20 for the Premiere tariff for existing broadband/TV subscribers.
Meanwhile, there's an inclusive insurance program – for new and existing subscribers – that will cover the loss of a phone anywhere in the UK including 24hr replacement. Virgin Media will also remotely backup all contacts to restore to the replacement device.