Virgin's London Underground WiFi up and running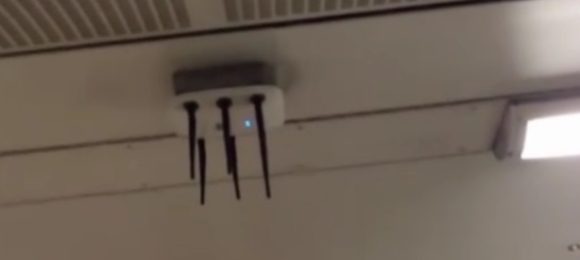 The Olympic Games are fast approaching for the city of London, and public transport is bound to be crammed full of Londoners and tourists alike. Maintaining steady internet access will be somewhat of a chore, but Virgin Media stepped up to the plate not too long ago to announce it was partnering with Transport for London to offer WiFi access in stations and on platforms. The first WiFi hotspots have now gone live.
Rory Cellan-Jones, a technology journalist for the BBC, had a chance to test out one of the new WiFi hotspots located on the Tube. He posted a Tweet from a platform, then recorded some video for the world to see, and streamed some Apprentice via BBC iPlayer for good measure.
Virgin Media is said to be installing WiFi in around 80 stations across London, hooked up to its fibre network. The service will be free to start off, but Virgin will introduce paid plans later on to monetize the service. The WiFi access will only work on the platforms and station, however: users won't be able to access the information superhighway while trains are in motion as the signals don't stretch into the tunnels.
[via Pocket-Lint]