Viper Smartkey locks and unlocks your car using your smartphone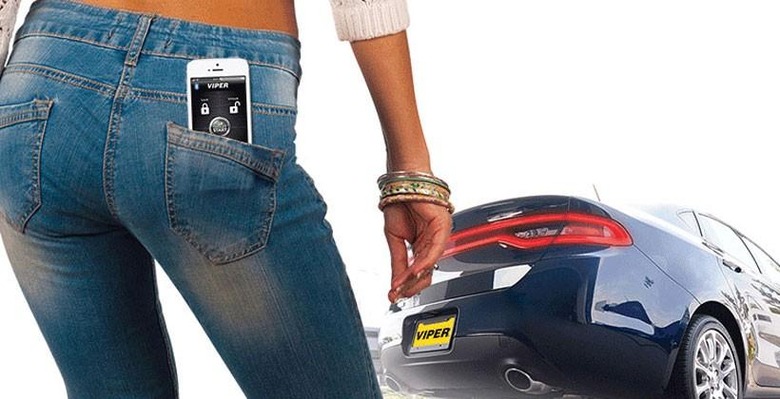 If you have ever wished your car would unlock the doors when you walk up to it and lock the doors when you walk away, Viper has a slick product you will like. The product is called the Viper Smartkey and it works with your smartphone to turn your keyless entry system into an automated affair. Using this system, you won't have to press a button on the door of your car or fish for a key fob to lock or unlock doors.
When you walk away from the car, the Smartkey system recognizes you are leaving and automatically locks the car and turns on the alarm. When you return to the vehicle you don't have to do anything, the car will recognize the smartphone and unlock.
The system does require an app to be installed on your smartphone, but the app doesn't have to be launched to unlock or lock the vehicle. One catch to the Smartkey system from Viper is that it does require a remote start, like the Viper SmartStart we talked about in the past, or an alarm system from Viper to be installed. The Smartkey system is compatible with all Viper alarms.
The app that is required on the smartphone is available for iOS users at no cost. Android smartphone users are out of luck for now. That app lets you customize the system and see an interactive range display. Viper Smartkey is available right now for $149.99.
SOURCE: Viper