Viper SmartStart gets Siri integration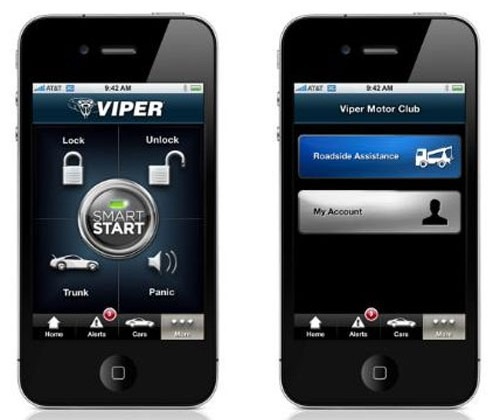 Viper is a company that has been in the car alarm business for a very long time. Viper makes all manner of systems to protect your vehicle from theft and to start it for you remotely. The most interesting product from Viper in recent years is the SmartStart.
We first talked about this product back in 2010. The Viper SmartStart is a car alarm system that can remotely lock and unlock your car doors, arm your security system, pop the trunk, and start your car using a smartphone app operating on the iPhone or Android platforms. Viper has announced an update for the system for iPhone users that adds another interesting new feature.
With the SmartStart 3.0.1 app update, the system gets integration with Siri. Once the update is applied users can launch the SmartStart app by simply activating Siri and saying "SmartStart." The app can also be set to define a command that is executed when the app is launched. If the command that is defined is to start the car remotely, the user would be able to launch the app and start their vehicle up using their voice.
The updated app requires the iPhone 4S or iPhone 5 running iOS 6.0. The update also brings other improvements such as in-app controls for SMS and e-mail notifications from the system. The update is available for owners of the system to download right now.