Viper Pro Thunderbolt SSD strikes hard with 4 or 8TB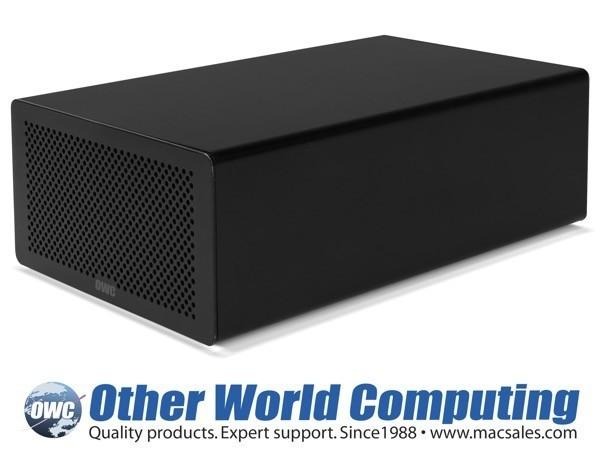 Aside form having a pretty amazing name, Other World Computing's Viper Pro Thunderbolt external SSD is also pretty vicious when it comes to performance. The drive is no lightweight, though — you can get it in either 4TB or 8TB, and it only uses a Thunderbolt 2 link to your computer. We've tested SSD before, and it was lightning quick with a USB 3.0 link. Thunderbolt is up to twice as fast as USB 3.0, and with 4TB of disk space, you're not likely to run out of room quickly (unless this is for enterprise use).
Other World Computing say their Viper Pro Thunderbolt can reach transfer speeds up to 1350MB/s, though we wouldn't be surprised if it topped that threshold. A dual Thunderbolt 2 interface also supports daisy-chaining drives. If you need more Thunderbolt transfer than 4TB at home, I don't know what to say.
OWC Founder and CEO Larry O'Connor said "Viper Pro is one of our most exciting new products and another example of our commitment to building the absolute best solutions for our customers. This is an extremely fast, high capacity and reliable Thunderbolt External SSD."
If you're interested in either drive, it won't come cheap. SSD is still pretty forward-thinking when it comes to hard drives, and the base 4TB model will set you back $2,999. If you want 8TB of Viper Pro SSD, it'll set you back $4,799.
Source: Other World Computing