Vine introduces web embeds, still not available for Android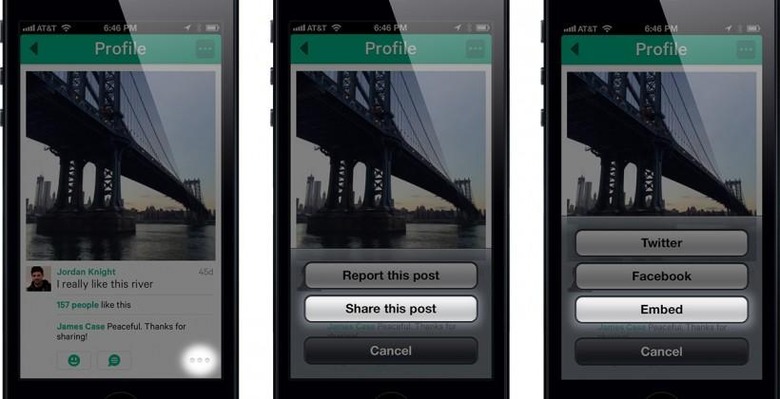 Vine has been all the rage lately. We honestly never thought 6-second looping videos could be so amazing, but here we are witnessing such a thing. And now, you can experience Vine clips on any website that supports them, thanks to a new feature that allows you to embed Vine clips onto your blog or website.
You can embed Vine clips through two different avenues. You can either embed a clip directly from the webpage of the clip, or you can embed it using the iOS app, which can be found by tapping the ellipses in the bottom-right corner, tapping "Share this post," and the hitting "Embed." One thing to be aware of, though, is that Vine uses "iframe" to embed clips, which some websites and blogging platforms don't support.
Embedding a Vine using the web link allows you to choose different sizes and styles. You can choose between 600 pixels wide, 480 pixels wide, or 320 pixels wide. There's also two different styles, one of which is called "Simple," which only displays the Vine and nothing else, and then there's the "Postcard" view, which shows other details, such as the username, date, and any captions written.
We can't embed Vines here on SlashGear, but here's a still screenshot of what the "Postcard" style looks like: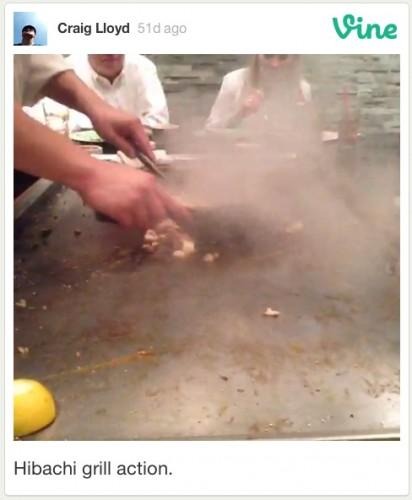 However, even though Vine is still constantly updating its Vine service, they still have yet to release the app to Android. However, we'd be surprised if an Android version didn't arrive at some point. Back in February, Vine was looking for an Android developer, according to their job listings, so it's possible they're working on an Android version right now.