Vinci smart headphones offer Alexa and standalone Spotify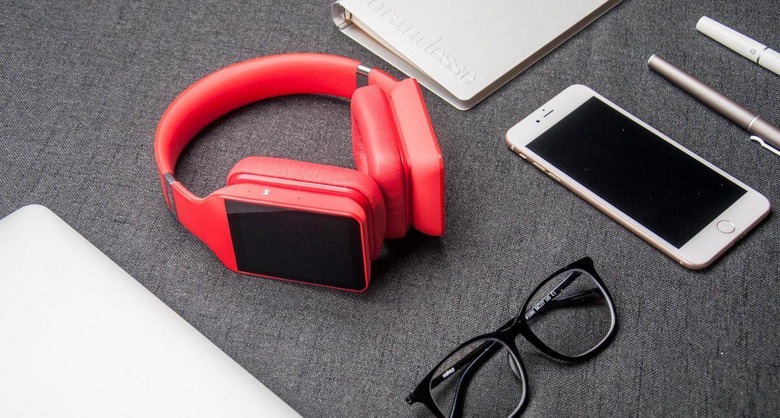 Forget Apple AirPods: properly smart headphones should be able to stream your music all by themselves, not to mention throw in Amazon Alexa and act as personal DJ depending on what you're doing. That's the promise of Vinci, anyway, cutting the cord – physical or metaphorical – with your phone and instead using voice control and onboard smarts to stream from Spotify and other services. I tried a set out to see if headphones, not watches or eyepieces, really are the next big thing in wearables.
The headphones themselves are chunky, though not particularly more so than a set of Beats or similar. On the left side there's a 3.2-inch 480 x 360 capacitive touchscreen, as well as power and volume buttons. On the right, the existing Chinese version of Vinci has a touch pad which could be used to navigate, but that's being dropped for the American version as the controls proved redundant.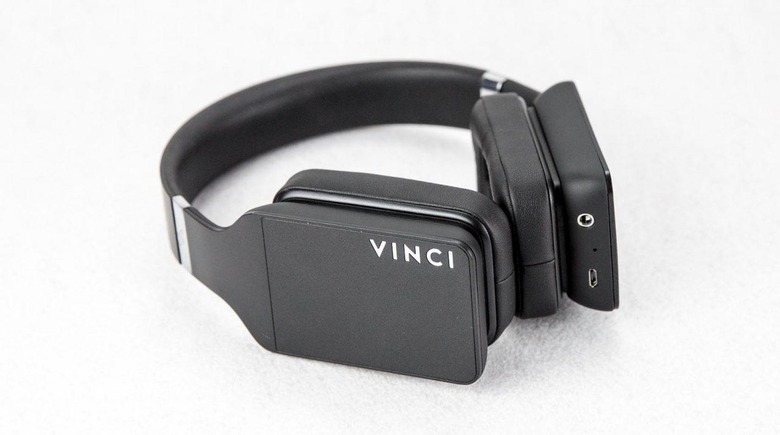 Inside, this is really an Android phone rather than a set of regular headphones, albeit one with a heavily-customized interface for a specific set of skills. Power is courtesy of a dual-core 1.2GHz Cortex-A7 chip with 1GB of RAM; there's WiFi b/g/n, Bluetooth 4.0, and even a 3G modem. Eventually, the Vinci team tells me, the company hopes to switch to LTE, but initially there'll be AT&T and T-Mobile support on 3G networks.
The usual smartphone sensors, like GPS, a digital compass, accelerometer, and proximity sensor are present, along with an optical heart rate sensor that tracks your pulse through your ear. Vinci has two versions, the regular headphones having 16GB of onboard storage, while the Pro set doubles that to 32GB. It's not the only difference, mind; there's also an AKM4376 DAC in the more expensive pair, together with active noise cancelation to replace your Bose, and wireless charging support.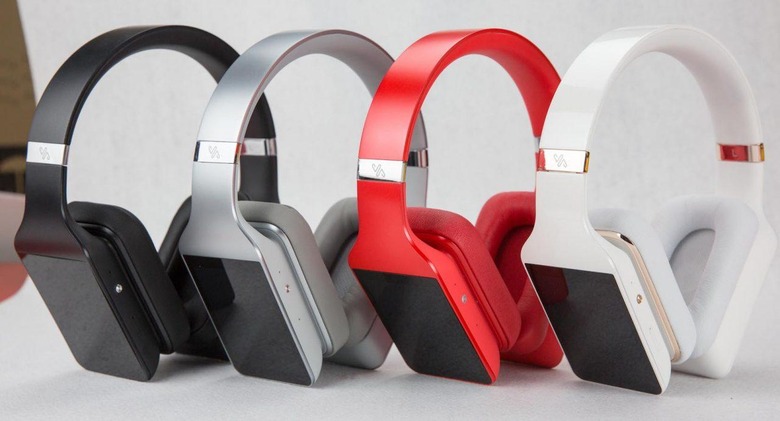 Although you can load MP3s directly to the headphones, stream over Bluetooth from your phone or laptop, or plug in the included 3.5mm headphone cable, the really interesting part is standalone streaming. Since Vinci has WiFi and a cellular connection, it can run Spotify, Amazon Prime Music, and SoundCloud. It's all independent of your phone: you sign in with your accounts with an on-screen keyboard on the touchscreen, and navigate everything from there or by voice.
In the test headphones I tried, only one of the three services could be logged in at any one time: trying to sign into Spotify would also sign me out of Amazon, for instance. That's a firmware limitation that won't be present in the final cans. At that point, you'll be able to have all three active if you so wish; Vinci makers Inspero says they're also in talks with Spotify to remove the current requirement for a paid account, so you'll be able to use the free, ad-supported version instead.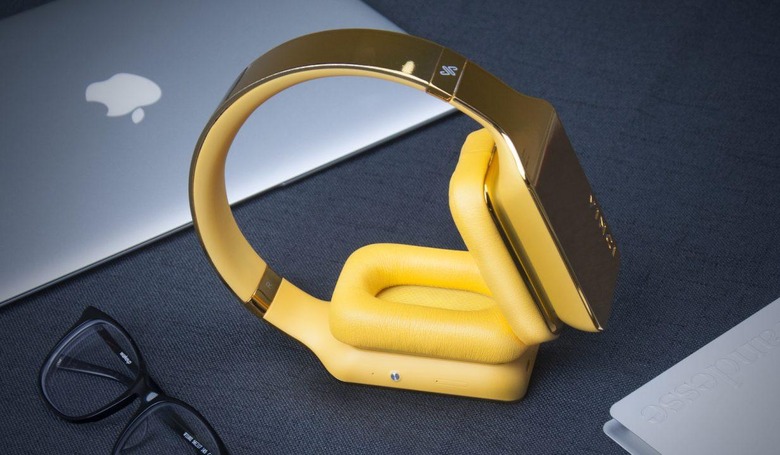 What's clever is how Vinci will juggle all of those different music libraries, along with anything you have saved to the headphones themselves. Tap and hold your finger against the touchscreen (eventually you'll be able to say "Hey Vinci" but that wasn't supported in the demo set) and, after a tone, you can ask for a song. If you want to get specific, you could say "play 'Call Me Maybe' on Spotify" for a particular service; however, by just asking for a general track or artist Vinci itself will look at the aggregate catalog and pick the best option.
In my experience, albeit with just a handful of local music and Spotify logged in, the system seemed fairly good at finding what I was asking for. You need to be pretty bold with your request, and ask at a volume that might make people around you glance over, mind. Vinci uses Nuance's speech-to-text software, and then its own homegrown natural language processing to figure out what you're looking for.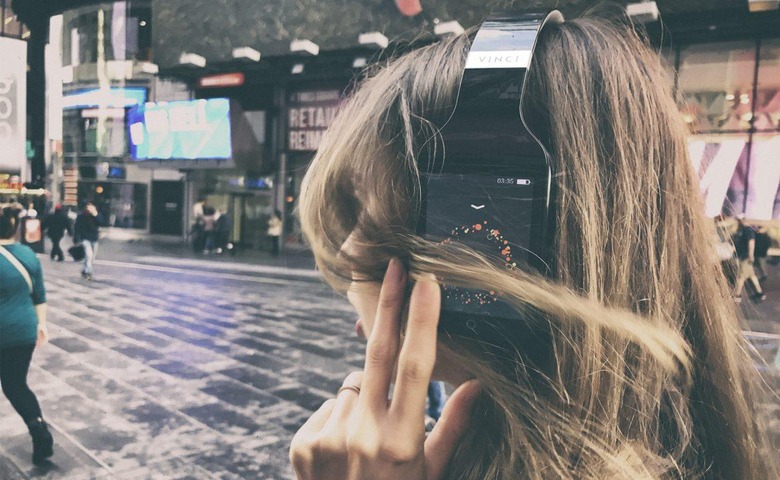 That's not the only voice control, mind. If you log into your Amazon account, you also get access to the retailer's virtual assistant Alexa. Just as with an Echo, you can ask questions about news, TV shows, and Wikipedia entries, get weather reports, and just about anything else Alexa has in her growing catalog of skills.
Alexa, of course, requires an internet connection, as does most of Vinci's own speech control. There's a basic set of offline controls being worked on, I'm told. If you can't navigate by voice, you can use the touchscreen to scroll through your playlists and favorites manually.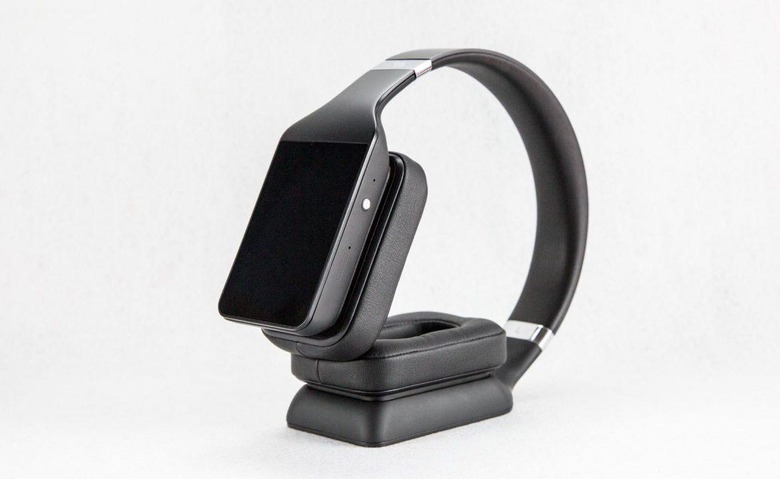 Or, you can just let Vinci decide the music itself. Chinese users, the company tells me, often just wanted to listen to something, they didn't really care what it was. So, put Vinci on and tap, and the headphones will automatically start playing music from your combined catalog.
You can swipe the touchscreen to skip a track you don't like and, just as with Pandora, Vinci will learn from that feedback as it picks future songs to play. However, since the headphones know where you are, can figure out what sort of thing you're doing – sitting still, walking, jogging, in a car, or on some form of public transport – as well as the time and even biometric details like your heart rate, it can use that data to make better recommendations.
Obviously there's a familiarization period involved – I didn't have enough time with the headphones to have that take place – and you can also override Vinci's selection at any time if you prefer. Toggles in the headphones' settings, meanwhile, allow you to turn off the GPS, wireless connectivity, and other options if you'd rather that too. Even with them turned on, though, the company says battery life from the 1,500 mAh pack should be around ten hours of active listening, or a month or so of standby.
Beyond music, meanwhile, you'll be able to request directions and get spoken instructions, ask what your heart rate or average running speed is, and have text messages read out from your phone. Although I couldn't test it, Inspero plans to enable 3D sound with the headphones too. That will mean combining head-tracking sensors with virtual soundscapes that change as you move around, as well as binaural recording with Vinci itself.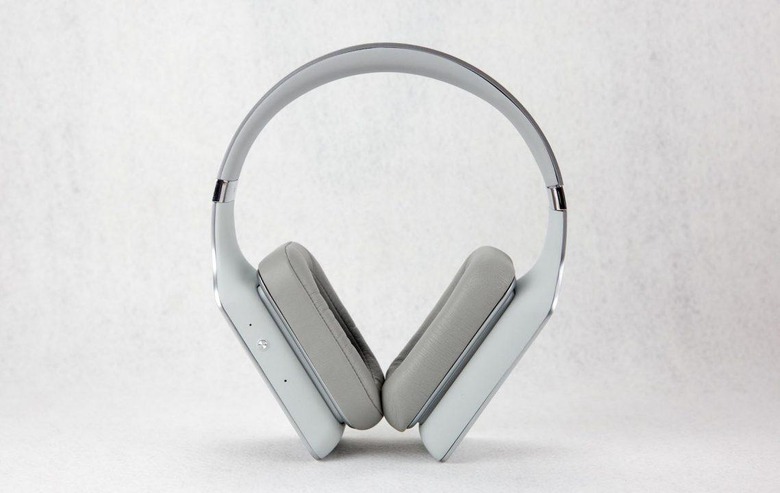 It's an ambitious play for a startup frankly unknown in the US, though Inspero does have some history in its native China. There, more than 10,000 of the first-generation headphones have been sold – at the equivalent of around $299 – since October 2015. The US version improves the processor and tweaks the physical design, among other things, though pricing remains aggressive.
In fact, the regular Vinci headphones will be $199, while the Vinci Pro will be $299. The company plans to launch with a Kickstarter campaign, though insists that's more about building interest than raising capital. Early-bird pricing will be from $99 for the regular and $149 for the Pro; deliveries, assuming all goes to plan, should kick off in March 2017.
MORE Vinci