Vimeo redesign boosts playback size, speed & privacy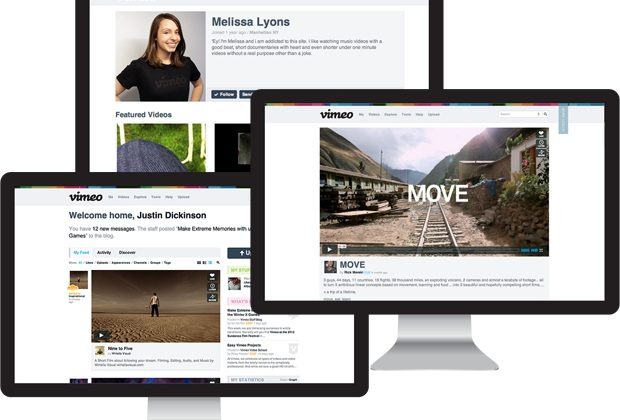 Online video site Vimeo has revamped its site, with a full redesign that boosts clip size, streamlines navigation, adds to privacy options and ensures streaming content loads quicker. The site – which has found favor among digital creatives for its support for high-quality source files – now allots twice the width for videos, but also makes discovering new clips more straightforward thanks to a pull-down discovery bar and a "Related Videos" recommendation engine.
Filtering has also been tweaked, with more granularity over relevancy, length, credits, copyright license and other aspects. Like Flickr already does for photos, Vimeo will also allow viewers to only see results that are subject to Creative Commons licenses.
As for privacy, Vimeo says video stats and individual users' "your activity" feeds can now be kept private, and the ability to block other users has been added. Multiple uploads can be started simultaneously, with mid-upload alerts if Vimeo figures out there's a potential problem, saving time and frustration.
Vimeo will preview the new design over the next few weeks, with a closed beta for specially selected users. That will soon open up to general availability, however.