Viliv S5 MID coming early 2009: 1080p HD, touchscreen, optional 3G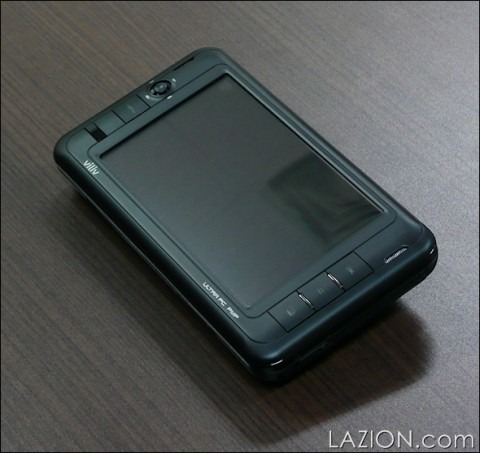 A MID that promises in excess of six hours battery life is always going to get attention, and that's just what the Viliv S5 did back at IDF in August.  The 4.8-inch touchscreen device was slated to launch this quarter; courtesy of an interview with Yukyung, the company behind the S5, we now know it's coming in January or February next year.  So, it's late, but is it worth waiting for?  If you want a fanless ultraportable with hardware 1080p HD video acceleration, a Flash 10-based interface and optional GPS and DMB, then the answer is yes.
The S5 is based on Intel's 1.33GHz Atom Z-series processor, with 1GB (max) RAM and either 1.8-inch or, in the WiBro models that won't spread outside of Korea, 1.3-inch hard-drives.  Displays are sourced from Samsung, offering 800 x 480 and 1024 x 600 resolution, and the 6,200mAh battery is said to offer six hours use or 200hrs standby; even playing HD video with hardware acceleration (using 40-percent of the CPU when decoding 1080p content) that only drops to 4.5 to 5hrs.
"Our opinions were that even after extended usage the temperature was reasonable even though it doesn't have a fan. It was basically silent and can probably pass for PMP device if you want to fool yourselves" Yukyung
As for the GUI, it's a home-grown cube interface with an integrated virtual keyboard; alternatively, Windows XP will be offered.  Ports are minimal, but include audio in/out, a single USB and monitor output.  The absence of a specific release date is seemingly currency, rather than product, related.
Yukyung also confirmed that the larger Viliv S7 UMPC is still on course for a release, aimed at business users, and that other devices they can't yet discuss are in the pipeline.
[via UMPC Portal]