Viliv S10 touchscreen Windows 7 netbook: 10hrs runtime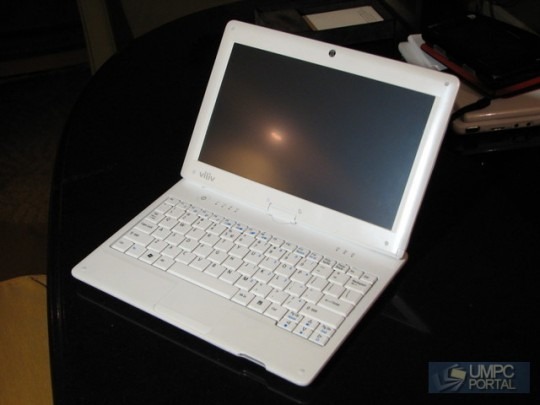 Viliv are best known for their MIDs and UMPCs, but the Korean company have decided to branch out into more mainstream ultraportables.  The Viliv S10 has made its debut at IDF this week, and offers a 10-inch 1,366 x 768 resistive convertible touchscreen, Intel's Atom 1.33GHz or 2.0GHz processors, and Windows 7 Home Premium.Update: More photos from MID Moves now added.
There's also a choice of 32GB or 64GB SSDs, 1GB of RAM and optional 3G.  According to Laptop Mag, Viliv are using SanDisk SSDs which are prioritising power frugality over performance; still, you should see 70MBps read rates and it's in runtime that the S10 really does stand out.
Viliv are claiming the S10 will run for 10 hours straight off a single charge, which is ambitious but – given the strong showing the company's MIDs have put in – does at least point to a full work day of runtime.  The S10 will start from over $500 and head skyward depending on how many options boxes are ticked.