ViewSonic ViewPad 10pro Dual-OS Android / Windows Tablet Detailed Further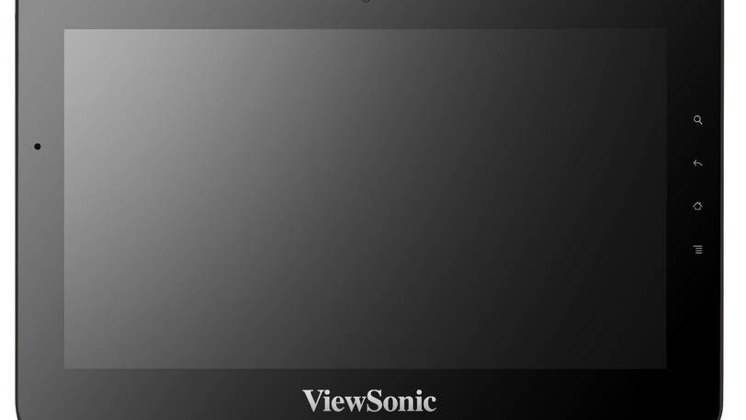 While we've been seeing this tablet pop up here and again over the past few months, it's today where we get the biggest amount of seemingly finalized information on the release of this bit of hardware. From the three-birds brand you and I have come to trust in monitor technology comes the ViewPad 10pro, a tablet capable of running Windows 7 with Android 2.3 Gingerbread as an application on top. This device is set to run such functionality on a single-core 1.5GHz Intel Atom processor Z670, a processor they say has been created specifically for tablet whose aim is to minimize power consumption at the same time as remaining small and thin.
This tablet will have a 10.1-inch display at 1024 x 600 pixel resolution, is capable of playing Full HD 1080p video, and has 2GB of integrated memory. Additionally this tablet will have built-in Wi-Fi 802.11 b/g/n, Bluetooth 2.1 + EDR, and HDMI-out. This tablet has a single front-facing camera at 1.3 megapixels, a battery that they're saying will give you up to 8 hours of battery life (big compared to the Acer A100, but small compared to most other 10.1-inch tablets. Strange considering they're pushing for a rich "long battery life" in this particular tablet. Maybe real-world use will yield a longer life.
The microSD card slot this device has is able to take up to 32GB, and you've got two options for how you're going to work with the device. Two different tablets here, essentially, are available, one of them with Windows 7 Professional (with a 32GB SSD hard drive) and Android 2.3 for an ESP of $699, or with Windows 7 Home Premium (with a 16GB SSD hard drive) and Android 2.3 for an ESP of $599. You can also pick up a custom docking station accessory for ESP $59. Both of these tablets are available now in limited quantities, with a wide release coming late August.