ViewSonic ViewPad 10pi and 10e plus dual-SIM ViewPhone 3 debut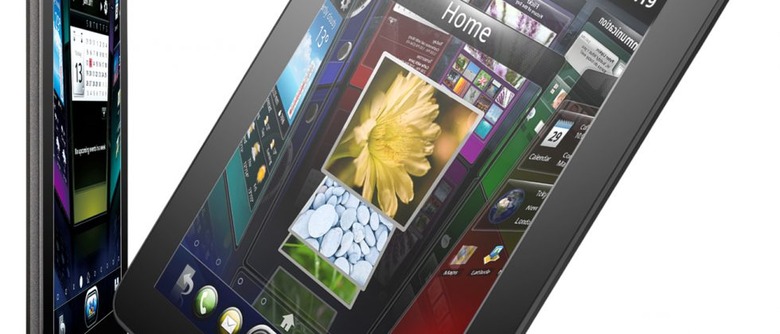 ViewSonic has unveiled a pair of new 10-inch tablets, along with a smartphone, at CES today, including a dual-boot Android and Windows model along with dual-SIM support. The ViewSonic ViewPad 10pi runs both Windows 7 and Android 2.3 on an Intel Oak Trail Z670 processor, serving both OSes up on a 1280 x 800 IPS touchscreen.
The 10pi is targeted at mobile professionals, and ViewSonic has loaded a custom ViewScene UI on top to help make Windows 7 more finger-friendly. It's expected to go on sale in late January, priced at $849, though we can't help but be disappointed that it's running a smartphone OS rather than Honeycomb or ICS. That's likely a limitation of the Android on x86 build status, but it's going to be all the more poorly suited when you consider the 10-inch panel size.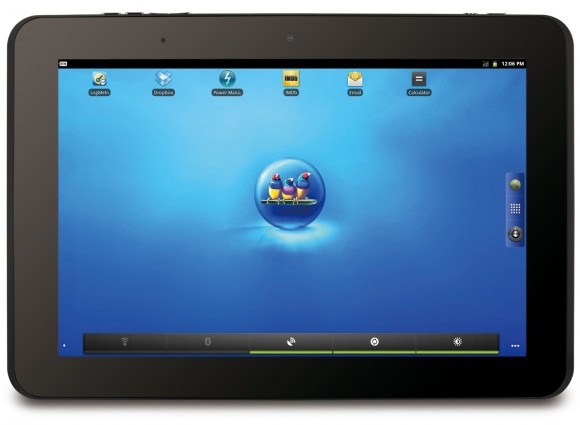 As for the ViewSonic ViewPad 10e, that focuses solely on Android – again, disappointingly, v2.3 Gingerbread – running on a 1GHz Cortex A8 processor. Over 200hrs of standby time is promised – though ViewSonic hasn't said how much active use you should get out of it – though the 9.1mm thickness is a neat touch and the IPS display should hopefully avoid the common crap tablet flaw of an unusable screen. Unfortunately there's no Android Market, so you're stuck using third-party app stores. It will go on sale in late January, priced at $299.
Finally, the ViewSonic ViewPhone 3 is a dual-SIM handset running Android 2.3 Gingerbread and set to drop late this quarter for $279 unlocked. Two SIMs allow for both business and work use on the same device, and there's HSDPA connectivity along with WiFi and Bluetooth. The screen is a 3.5-inch panel, while Gingerbread runs on a conservative 800MHz processor. Again, unlikely to set the world alight.