ViewSonic Trims Bezels For New IPS LCDs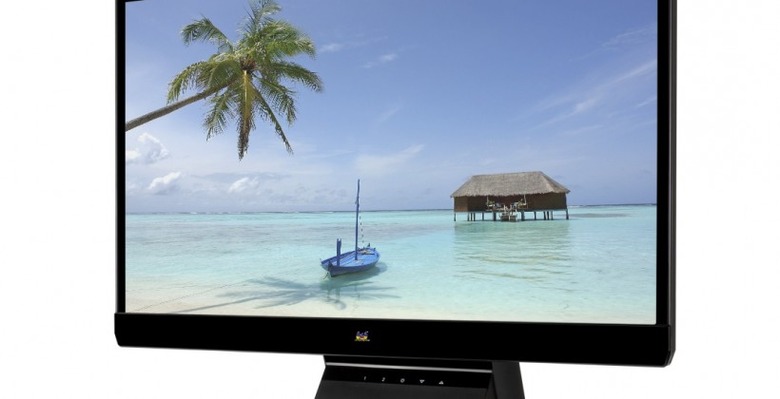 Banning bezels is good for business, and ViewSonic has joined the waifish monitor club with the VX2370Smh-LED and VX2770Smh-LED displays. Offering Full HD resolution spread across 23- and 27-inches respectively, the new desktop pair clad their IPS panels in "ultra-thin" bezel gloss black frames which ViewSonic suggests makes them ideal for building a display wall of closely-abutted screens.
Of course the frames, though narrow – ViewSonic isn't saying exactly how slim – isn't quite "borderless" as the PR breathlessly promises,  though it's nice to see them cut down on extraneous bulk. Inside there are 1.5W stereo speakers, while connectivity includes VGA, DVI, and HDMI inputs.
The panels themselves use IPS technology with the promise of 178-degree viewing angles, 7ms response times, and a 1,000:1 contrast ratio. ViewSonic says power consumption is down too, with "optimize" and "conserve" modes to the LED backlighting which can save energy (and money) at the cost of some brightness.
The ViewSonic VX2370Smh-LED and VX2770Smh-LED are priced at £110/€139 and £199/€233 respectively. They'll each go on sale at the end of October.