ViewSonic touchscreen wirelessly links to your phone or tablet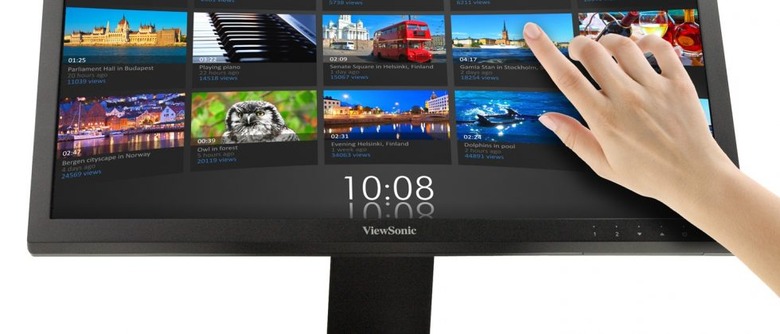 ViewSonic has outed a pair of new displays, the TD2220 multitouch monitor and the TDi2340 universal display, the latter capable of providing extra screen-space for your tablet via an impromptu WiFi connection. The TD2220 is a 22-inch LCD supporting two-finger multitouch, with 360-degree rotation and integrated 2W speakers.
As for the TDi2340 universal display, that's an altogether more interesting proposition. Described by ViewSonic as an "anchor for cloud computing devices", the 23-inch monitor supports 10-point multitouch and wireless connections with your smartphone, tablet, or notebook.
Inside there's an ARM11 processor running a custom ViewSonic UI, that supposedly makes viewing photos and streamed video more straightforward; Netflix and YouTube get name-checked. For more businesslike purposes, you can apparently either set the TDi2340 up as an extended desktop or in dual-display mode.
No word on pricing for either monitor, but they're both expected to drop sometime in Q2 2012.