VIEVU teams with Motorola Solutions for new body-worn video cameras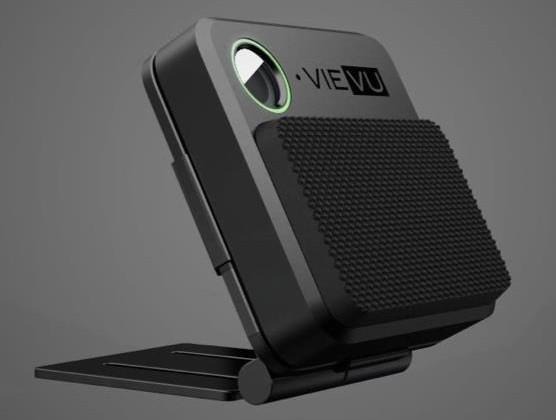 The oncoming collection of BWV (body worn video) cameras coming from VIEVU may remind you of Narrative Clip – aka the cameras formerly known as Memoto. But here as the VIEVU team announces a partnership with Motorola Solutions, they push forth a small form-factor, highly secure camera made for security organizations, police, and law enforcement in general. In other words – if you get your hands on one of these, you'll either have purchased on direct from VIEVU or you'll have copped one off a cop.
The newest in VIEVU camera technolgy is delivered in a waterproof, lightweight package that clips on to a police officer's uniform with ease. Once there, the VIEVU-made camera records up to four hours of both HD video and audio. These cameras are also outfitted with software by the name of VERIPATROL, allowing them to store and manage video in an especially secure environment.
"Body worn video for law enforcement isn't a trend; it's a much-needed shift in technology. Limitless in the application and universally applicable to all police incidents, body worn video is the next piece of equipment on every law enforcement uniform in the United States." – VIEVU president and founder Steve Ward
The newest piece of equipment from the company is the VIEVU2, a machine that appeared recently on the crowdfunding site Indegogo. There you'll find less than a massive following from the public, but a presentation that'll certainly be ready for law enforcement of the future. Have a peek at a demonstration video here – and make sure your audio is turned down.
The VIEVU2 device is able to record video without use of a second device, but you can interact with the camera through your Android or iOS device. The iPhone and a variety of Android device work with the machine to allow wireless connection and control of the camera – within wi-fi distance, that is. This machine also works with a military grad anodized aluminum housing, 16GB of internal storage, and a "95-degree lens."
It's not yet clear which devices VIEVU will be working on with Motorola Solutions, but we'll be hearing a whole lot more quite soon. Stick around for this video package from an even more hardcore perspective in the near future!